My girls are wrapping up their school year and have enjoyed three movie nights in a row this past week! Movie nights are probably my family's favorite way to hang out and relax.
Almost all of our movie nights involve popcorn, because it's easy and everyone loves it!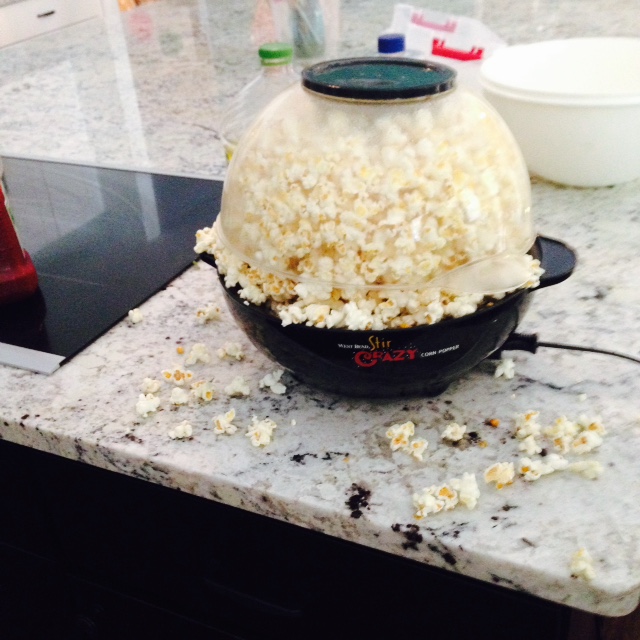 This weekend I made a popcorn bar (details on that coming later) which included something my girls absolutely loved, pink and purple popcorn!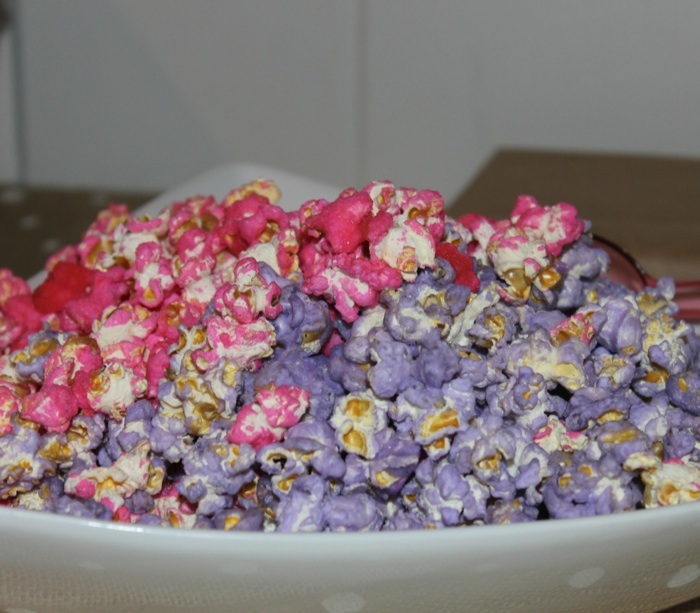 If you want to impress your little girls make pink popcorn, that will probably get you mother of the year!
One of our movie nights included the movie Strange Magic a new animated fairy tale musical inspired by "A Midsummer Night's Dream."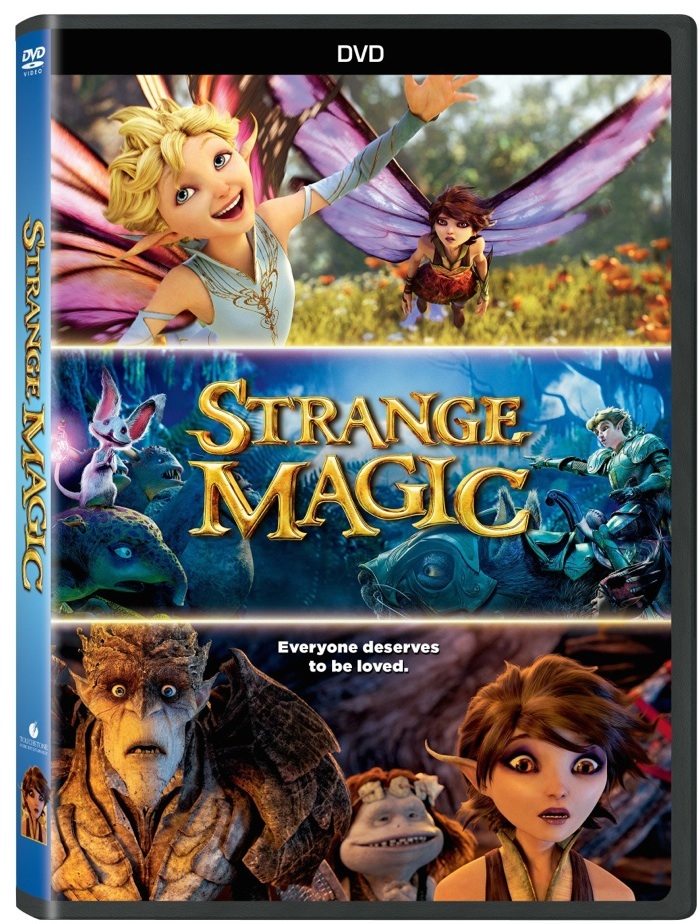 The movie includes popular songs from the past sixty years that tell the tale of a battle over a potion between goblins, elves, fairies, and imps.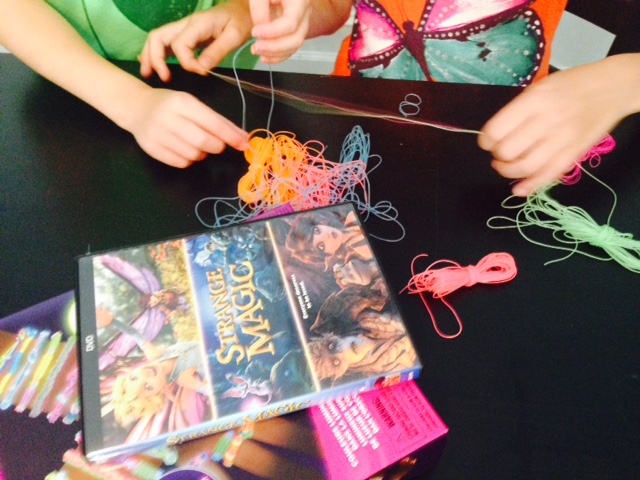 My girls LOVE musicals ( I mean seriously love them) so this movie was a big hit. To go along with the movie we made some glow in the dark bracelets and did lots of singing and dancing with their new karaoke machine.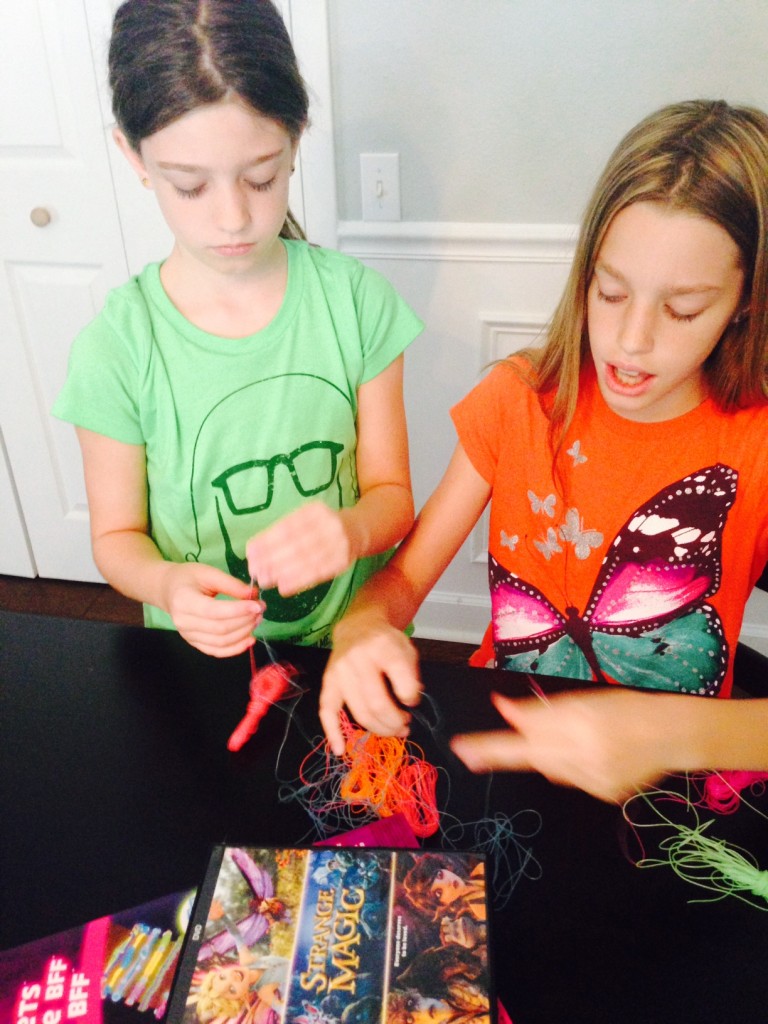 My girls have been singing the music from Strange Magic for the entire day.
No really, the entire day!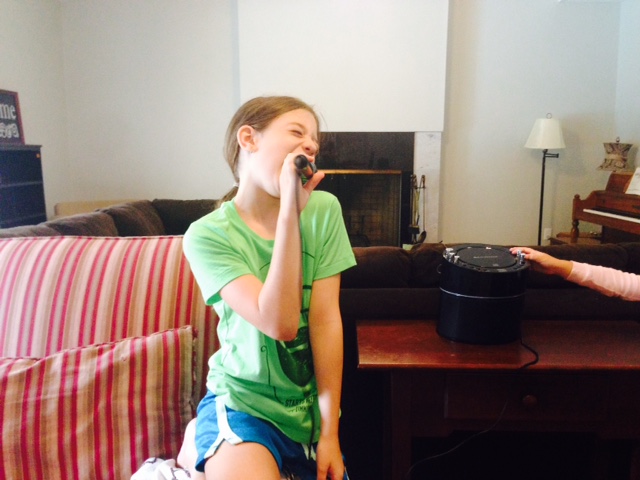 Other fun girls night in activities included painting pictures, painting nails, and eating a few cupcakes!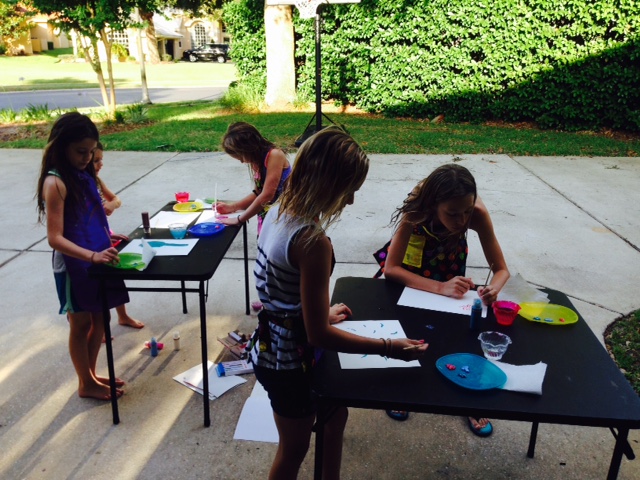 Well maybe more than a few cupcakes…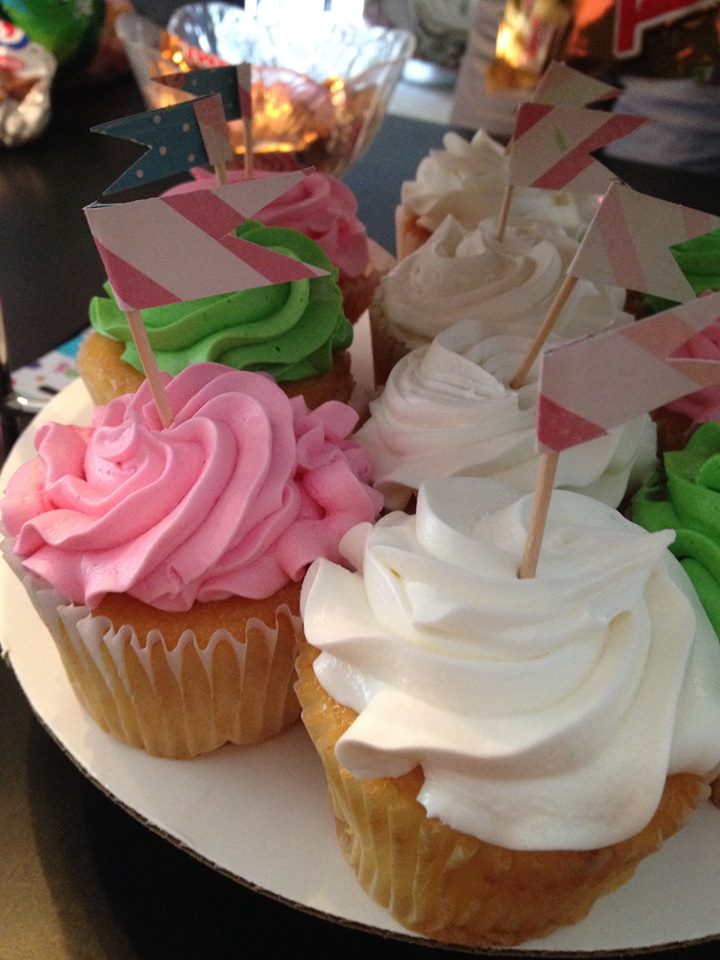 Movie nights are a great way to spend time with the family and incorporating the theme of the movie into your activities for the evening is a great way to get everyone involved. We focused on singing our little hearts out with Strange Magic (even my boys got involved) and making our friendship bracelets.
You can host your very own Strange Magic Girls Night In with these free activity sheets from the movie. Click on the image below to download your activity sheets.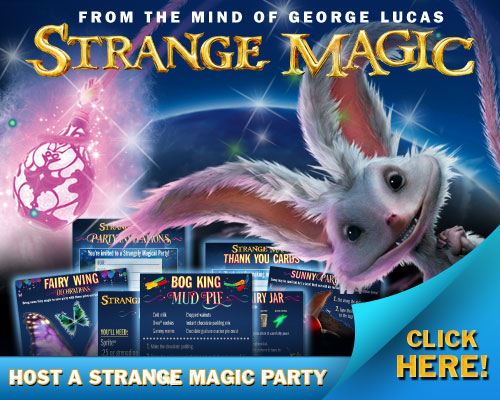 Strange Magic was released on DVD today! So make your next movie night a Strange Magic night in!