For those of you who don't know this month I moved back to Maryland. I'm pretty excited about this move because my family loves the DC area. Not only do we have many friends here, there is also so much to do!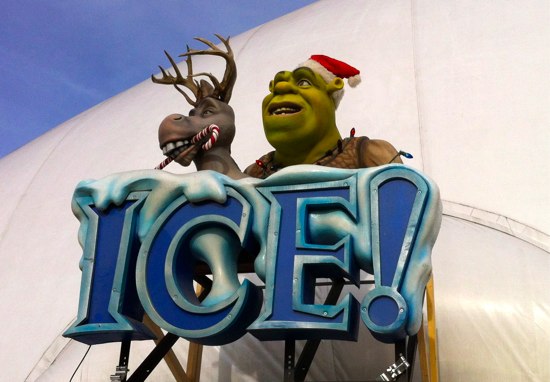 This weekend my daughter and I were able to visit ICE! at the Gaylord National Hotel. I wasn't sure what to expect, except that I was going to be very, very cold.
When you first enter ICE! you watch a short video about how the displays are made. Ice carving experts from China spend a month creating the magnificent displays. It was fun to watch them work, even if only on video.
After the video you receive parkas to wear inside ICE!. Put them on, button them up, and do not take them off for any reason. It is a chilly 12 degrees inside ICE! so not only will you need your parka, bring your own hat, gloves, and thick socks.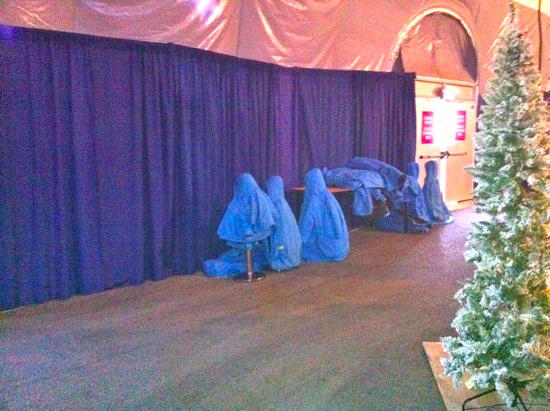 They have parkas in all sizes so your little ones will stay nice and warm, but you cannot bring strollers into ICE! so plan accordingly.
I wasn't sure what to expect when we got inside but it was amazing! The theme is Shrek the Halls, and the carvings are impressive. I continually had to remind myself that these sculptures were made of ice! Of course the freezing temperatures did help me remember, but it was worth it to be cold.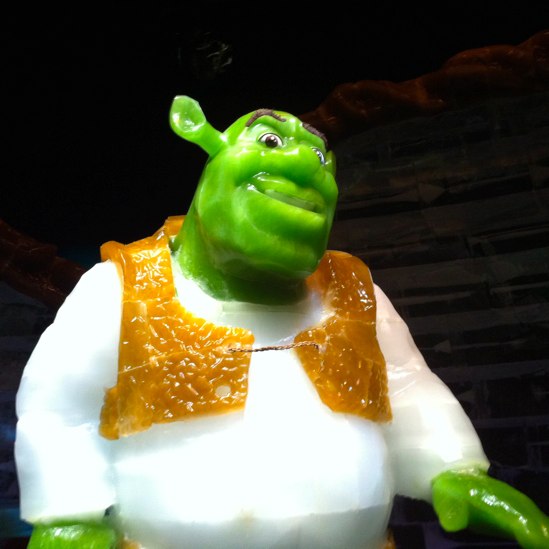 You walk through different rooms with each display telling a story. There are lots of photo opportunities as well as two ice slides, one for kids and one for grownups.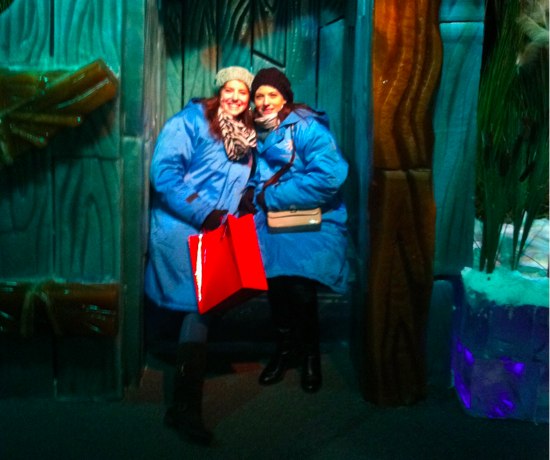 My favorite part of ICE! was the Nativity. It was breathtakingly beautiful.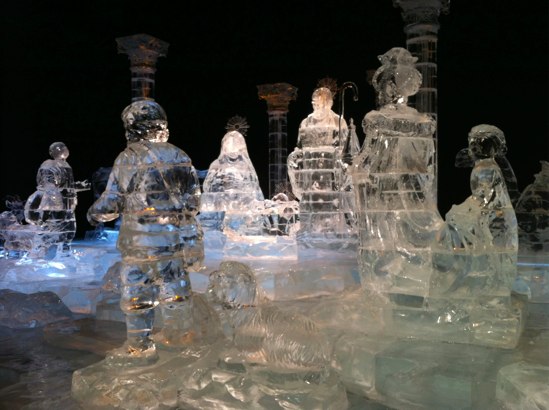 Once you are finished enjoying ICE! take a walk around the Gaylord National. Not only is it beautiful they have numerous free and paid activities for the whole family. From train rides, character meet and greets, gingerbread decorating, to the magnificent tree lighting you could easily spend your whole day enjoying all the festive Christmas activities at the Gaylord National.
I have a family four pack of ICE! passes to give away to one reader. These tickets are good for the ICE! attraction at the Gaylord National, Sunday – Friday through January 6th. To enter to win please leave a comment sharing your favorite Christmas decoration.
Giveaway ends November 25, 2012.