I love Christmas. Really I do. I don't make a big deal about most of the holidays but I LOVE Christmas.
My favorite part of Christmas (after Jesus) is family traditions. My father taught me at a young age that traditions are important. I remember my parents working hard to create traditions even when we didn't have a lot of money.
Now my kids look forward to our family Christmas traditions. I've shared many of them with you over the past three years, but here are some of the highlights.
Cutting Down the Christmas Tree
Almost every year we cut down our own tree. For a few years we hauled the tree 200 miles on the roof of our van just to keep up with this tradition. All the kids help with the cutting and dragging it out of the field.
Knocking Over the Christmas Tree
This isn't really a tradition, but since it happens every single year I had to include it. The Happy family likes big trees, so big they usually can't fit into our stand. Each year the tree falls over at some point and we end up bolting it to the wall. A few years ago the tree fell on Cora, I think she didn't want to end the tradition.
Sleeping Under the Christmas Tree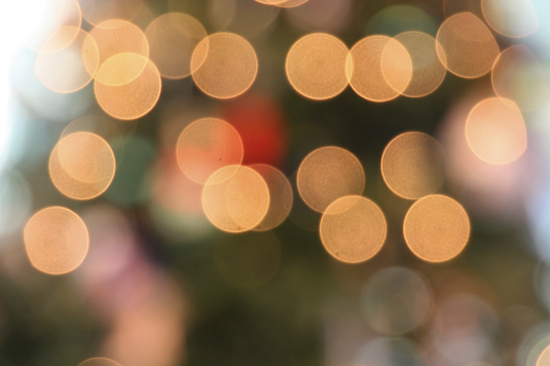 There is something magical about sleeping under the Christmas tree. Each year we try to have at least one slumber party under the Christmas tree. Usually everyone sleeps under the tree, including dad!
Cookie Frosting Party
This is probably our oldest Christmas tradition. It started when we just had two kids and every year they insist we have a cookie frosting party. I provide the frosting and each kid brings their own cookies.
I love this tradition because kids of all ages can participate, and who doesn't love cookies!
Baking Day
A few days before Christmas I have a baking day. We make everything from carmel corn to buckeyes to lemon bread. We package up most of the baked goods and give them as homemade gifts for Christmas (even more homemade gift ideas here, too!). The kids are always involved and it is a great fun family activity.
Christmas Pancakes
Christmas pancakes are so easy to make and you will be mom of the year for making them. You don't have to wait for Christmas to start this tradition. You can make these fun pancakes for any special occasion.
Christmas Eve Gifts
This tradition started when I was a child, we always opened one gift on Christmas Eve. My children will not let us drop this tradition so every year on Christmas Eve morning they get to open one gift. It is actually kind of nice because they have all day to play with their new toy or read their book.
Christmas Eve Service
I love going to church on Christmas Eve. Even if our church isn't having services we'll find a church that is and go. We usually try to attend with friends or family, and we always go out to eat. There is something special about going to church on Christmas Eve that I can't quite explain. Plus what could be more fun than making all the kids get dressed up and trying to get a family photo?
Those are some of my family Christmas traditions, but that's not all!
If the holiday season seems more stressful than joyous, if your budget seems too small to be generous, or if you are simply in search of inspiration, the 12 Ways of Christmas is written just for you! Click on each of the buttons below and join all 12 of us as we share crafts, decor, traditions, and more!