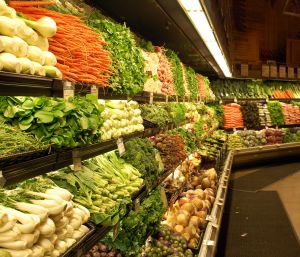 Shopping at your military commissary can mean big savings for your family. When you combine coupons with sales there are great deals.
Remember when shopping at the commissary look for the coupons on the tear pad. Sometimes these unexpected coupons can bring you the greatest savings, especially during the holidays. If you are shopping this week make sure you read my Commissary Holiday Shopping tips article so you can survive the trip!
If you want to make the most of your Commissary trip read my commissary shopping tips article. Make sure you also read the commissary coupon policy, know it before you go so you can make the most of your shopping trip!
Coupon Abbreviations SS = Smart Source Insert AY = All You Magazine P&G = Proctor & Gamble Insert RP = Redplum Insert GM = General Mills Insert
There are lots of great in store specials at the commissary this week. Look for blinkies and in store specials to make the most of your savings and the commissary!
Military Commissary Coupon Match-Ups
1/18/2012 -2/8/2012
Armour Pepperoni $0.75
Printable Coupon $1/2
Final Price $0.25
Armour Meatballs $1.75
Printable Coupon $1/2
Final Price $1.25
Betty Crocker Fruit Snacks $1.59
Printable Coupon $0.60/2
Final Price $1.29
Campbell's Select Harvest Soup $1.25 (a few soups are $1 each)
Printable Coupon $1/3
Final Price $1.00
Cheerios $2.12
Printable Coupon $1.00/2
Final Price $1.62
Cinnamon Toast Crunch $2.12
Printable Coupon $0.50/1
Final Price $1.62
Fiber One Cereal (Assorted) $2.12
Printable Coupon $0.85/1
Final Price $1.37
Hormel Chili $0.99
Printable Coupon $0.55/2
Final Price $0.70
Musselman's Applesauce Singles $0.99
$0.75/2 (SS 1/8)
Final Price $0.66
Oscar Mayer Lunch Meat $2.00
Printable Coupon $1/2
Final Price $1.50
Pace Picante Sauce $1.49
Printable Coupon $0.50/2
Final Price $1.25
Post Shredded Wheat $2.00
$1/2 (SS 1/15)
Final Price $1.50
Totino's Pizza Rolls $0.99
Printable Coupon $0.40/2
Final Price $0.79
Weight Watchers Smart Ones $2.00
Printable Coupon $3/10
Final Price $1.70 each