Instead of reading a new book from the Bible for December, we've decided to do an Advent reading to prepare ourselves for the true meaning of Christmas.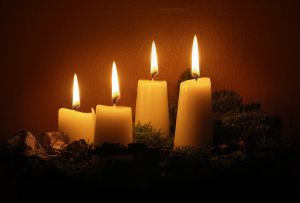 We are following the reading plan from Marietta Community Church based on their Jesse Tree booklet called, "Awaiting our Deliverer."  Each night we will post on Facebook the next morning's reading schedule starting the evening of November 30, so we can all follow along.  In addition, if you'd like to do a more in-depth time of study, then feel free to check out their daily devotional to go along with each scripture reading.
View the Advent reading schedule here.
Every day I'll also post a verse that spoke to me from the reading passage on my Facebook page and you are welcome to leave a comment on my wall sharing your verse.