Everyone knows that a key aspect to teaching your child to read is to read to your children. One of the best ways to grow a reader is to have an ample supply of good books in your home. Some prefer (and can afford) to build large home libraries, others due to lack of space and money, utilize their local library.
One of the problems I faced over the years was finding good books for my kids. Yes, there a plenty of them out there, but there are also tons of books that are dull, inappropriate, poorly written, or are just garbage. I try to read most of the books my children read, but as they get older this has become harder for me to do.
I thought it would be fun, and helpful to start a monthly series called "The Book Basket." In our home, the library books are stored in a central location. This helps us reduce library fines and makes it easy for the children to find their books.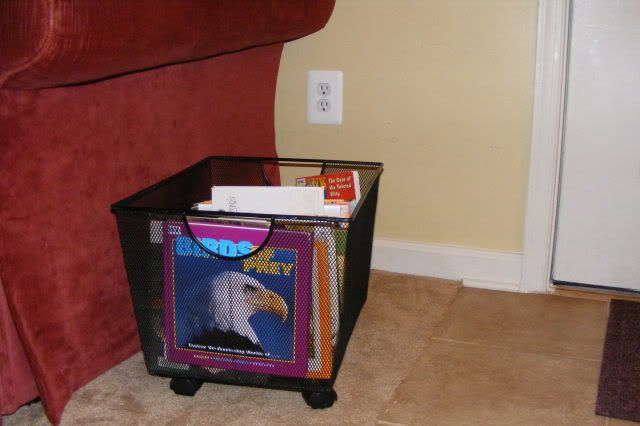 Each month I will publish a listing of our library books, and any other books from our personal library we are reading. I will try to give a thumbs up or down for most of the books to help others in their search for good books. Remember, these are my opinions and what is acceptable for my family, might not be for yours.
I will also add a Mr. Linky so you can share your monthly book list with my readers. I am always looking for great suggestions and can't wait to read what others are reading!
The first Book Basket post will go up this Thursday April 16. Feel free to link up your children's book list or a book review.
Amanda had a great idea, if you would like you can include a picture of where you keep your library books in your book post as well.