The following is a post by contributing writer Angie.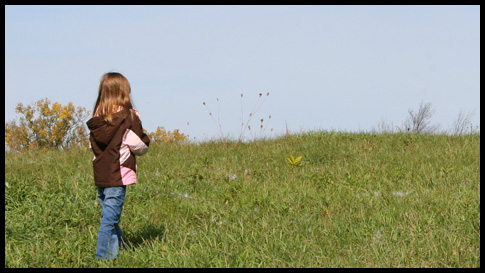 As homeschoolers, it can be easy to fall into the trap of always trying to do more.  We worry about helping our kids to achieve, and this makes it tempting to start working on very formal schooling at an early age.
For young children, however, the entire world is a classroom and lessons abound at every turn.  Learning through life experiences is ideal for young children.  (In fact, it is probably best enjoyed and retained at all ages.)
Before you start picking out a curriculum for your preschooler (or maybe even kindergartner), consider just supplementing with some formal activities and instead focus on real world learning experiences.
Real Life Learning Experiences for Young Children
Outdoor Activities
Kids (and adults) need outdoor time.  Whether that be through park play, exploring in the woods, or even making nature observations or scavenger hunts in your own backyard.  One of the best parts of this is that, as long as you live in an area that sees some distinct seasons, you can explore the same areas at different times of year and learn brand new things.
Household Management and Daily Living Skills
Children of almost every age can help with their own daily living skills and some household management skills.  The preschool years are a great time to work on all of these skills because children are often excited to help.  Take advantage of that excitement and work on training them up in these skills.
For example, if you are working on the dishes, a simple task of putting away silverware can be done by young children.  While they are doing this, they are learning sorting skills and organization, as well as gaining confidence in their ability to do work around the house.
If you're not sure what tasks might be good for your children, you can check out this age appropriate chore list.  If you need some ideas for how to work on household management tasks for a variety of ages, check out Training Your Children in Home Economics.
Educational Computer Games and Apps
Children of today are growing up in an extremely technology driven world.  While I am not an advocate of them spending large amounts of time mindlessly using electronics, I am a fan on educational games.
There is something about combining the fun of games with learning that makes children want more.  This is a great age to encourage learning as fun.  Even my older children can be sucked in to not wanting to stop working on geography skills if they are using an app like Stack the States, whereas if I just asked them to work for an extended time with labeling where states belong on a U.S. map, they would probably think I was torturing them.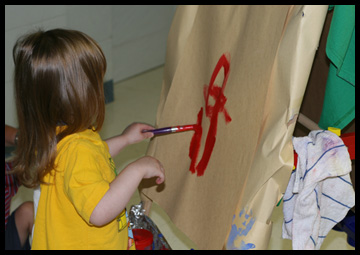 Arts and Crafts
Pablo Picasso is famous for remarking that every child is born an artist.  This makes arts and crafts time a fabulous addition to your authentic learning experiences.  Not only are arts and crafts fabulous for working on fine motor skills, but one of my favorite things about arts and crafts projects is that you can find something to create for any subject you want to study with them.  It can be as simple as Googling for "art project" plus your subject.
Read Alouds
We love read alouds at our house.  My children have grown up being read to, and we continue to read aloud even to the middle schoolers at our house.  This one is a lot like that fun feature of arts and crafts – you can find books specifically for children about almost any subject you might want to cover with them.
Take Lots of Field Trips
Children can learn so much by being out in the world.  Take field trips all around your town, and even venture away if you can.  Field trips often offer learning that you can't provide at home.  If you don't want to do all of your field trips solo, you could consider starting a field trip co-op with other homeschoolers.
Create a Unit Study by Combining Many of These Experiences
While you don't need to tell your children that you are doing a unit study, their learning can be enhanced when you spend a period of time trying to combine multiple experiences of different types that are all about the same subject.  Don't be intimidated – this doesn't have to be anything huge.
One example of this might be an apple unit study for your preschooler.  This might consist of:
Take a field trip to an apple orchard (especially one where you can pick apples to take home).
For art, an apple can be sliced to make art prints with apple stamps (the apple halves just painted different colors).
Bake an apple dish, such as apple pie or apple crisp.  Make sure to have your child help as much as possible.
Read books about apples, such as How to Make an Apple Pie and See the World or The Seasons of Arnold's Apple Tree.
Math activities can be done by predicting the number of seeds in apples and then cutting them and counting the seeds.
What are some of your favorite real life learning experiences to do with your children?