The following is a post from contributing writer Stef.
It's almost time to celebrate Advent, are you ready?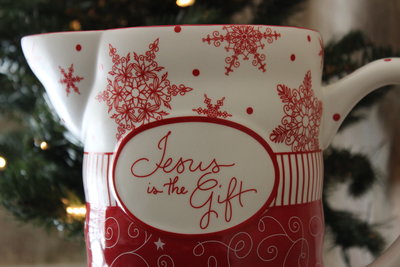 Advent translated means "the coming."  It's the time we as believers anticipate the coming of Christ's birth.
The first few years as a new family I did not celebrate a Santa Christmas, but I also did not celebrate Advent.  I knew there were so many beautiful details to the story of Christ's birth, so one year I decided to learn them along with my children!
You do not have to be a Bible study teacher to celebrate Advent.  (You also do not have to be a homeschooler!)  Last year my boys and I enjoyed working through Truth in the Tinsel. It is a beautiful adventure for little hands (and maybe a few big hands who love crafts).
This year we will continue using the eBook, but using the new pre-made ornaments.  I am hoping to focus more on God's Word and less on my high expectation of perfect tree ornaments. Because it's hard to explain God's grace and mercy when I may or may not have freaked out over sloppy craft mistakes.
Start Preparing for Advent Now
Plan ahead for time you'll need to dedicate to Advent teaching (15-30 minutes each day).
Clean up and replenish craft supplies.
Spend time in prayer.  Ask God to make Himself known to your children.
Buy or print any schedules, programs, or curriculum you will be using.
Talk to your children about what you'll be doing and why before you start day one.
If you're celebrating Advent, what will you be doing?