by contributing writer Tabitha.
Patriotism isn't just for July 4th. In our family we've made it a point to be patriotic year round. However, July is a great time to focus especially on our country and what makes it great.
Over the years we've had different patriotic family traditions of participating  in church and community activities for the 4th of July.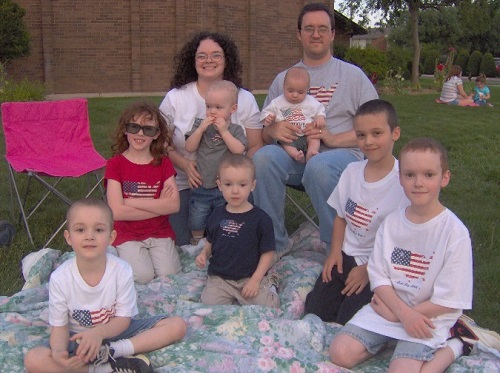 Patriotic Clothing
Every year we try to find patriotic shirts or outfits to show our love for our country. We've collected quite a few of these. It's something simple and relatively inexpensive that shows our kids we think it's important to be proud of our country.  Another small and simple thing we do is put a flag up in front of our house for each holiday.
Flag Ceremony
Some years start with a flag ceremony (and pancake breakfast). The kids like the food, but they aren't sure about giving up sleeping in. It gives my Scouts a chance to serve. It starts off the tone of the day by helping us remember why we have a holiday.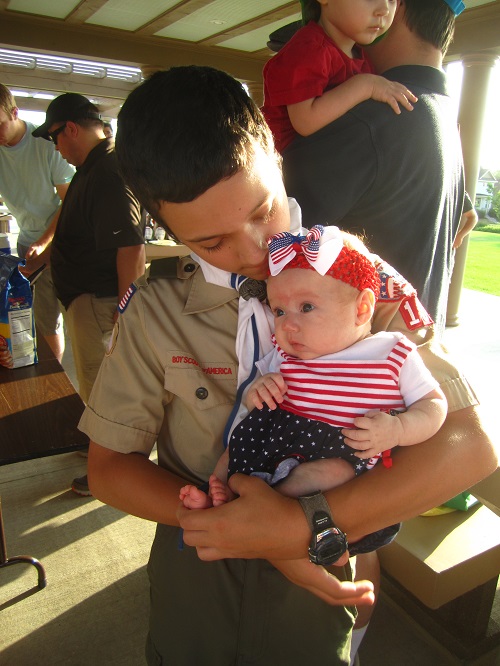 Parades
We've gone to parades, in the past, though not so much where we live now. In Utah the parades would go right by our house and we'd have an ideal spot without getting up too early. We could see how the different groups represented used their creativity to celebrate our country.
Rallies
We've attended political rallies for one reason or another to show support for how we feel things should be run. Everyone needs to be involved in helping our country be the best it can be.
Family, Friends, Food, and Fun
At some point during the day we have friends over for food and fun. What would our country be without spending time with family and friends? When studying history and learning about the Revolutionary War, I know we talked a lot about being thankful for what we have. What is so important in our lives that we would fight for it? Our best answers were our beliefs and our family, which is a lot of what our forefathers also fought for.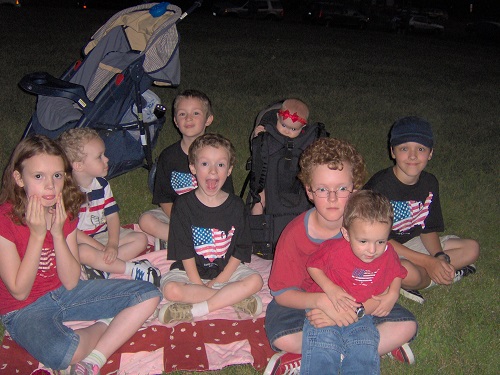 Music
We've celebrated with music. There are a lot of songs and concerts to attend. One fireworks display we attended had a live band that played all sorts of music associated with the military, our history, and our country. Most of it was while we were waiting for it to get dark, but some of it was during the fireworks, too.
Fireworks
Last but not least, we  try to watch fireworks every year. While it doesn't seem to be an important part of patriotism, it always brings to mind our national anthem and the lines, "And the rockets' red glare, the bombs bursting in air, gave proof through the night, that our flag was still there…" It reminds us of all the symbols of our freedom that we celebrate each year, and hopefully each and every day.
While we don't celebrate our patriotism the same way each year (or each day!), my children know that the 4th of July is a special day for us. We fly the flag, we celebrate our country, we remember what makes it great, and we do this together.