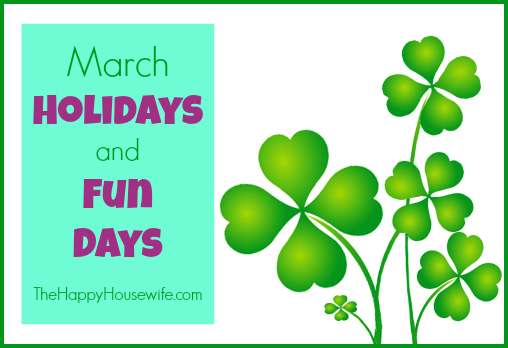 Try these activities for March Holidays and Fun Days to help break the monotony and add excitement, interest, and learning to your homeschool day.
March Holidays and Fun Days
March 2 – Dr. Seuss's Birthday
March 11 – Johnny Appleseed Day
March 17 – Saint Patrick's Day
March 20 – Spring Begins
March 23 – Chip and Dip Day
Your kids will love you for letting them celebrate this day. Any chip or dip will do, as long as you put them together! Try these dip recipes:
March 30 – Take a Walk in the Park Day
No explanation needed here. Go to a local park and enjoy the outdoors while getting some exercise.