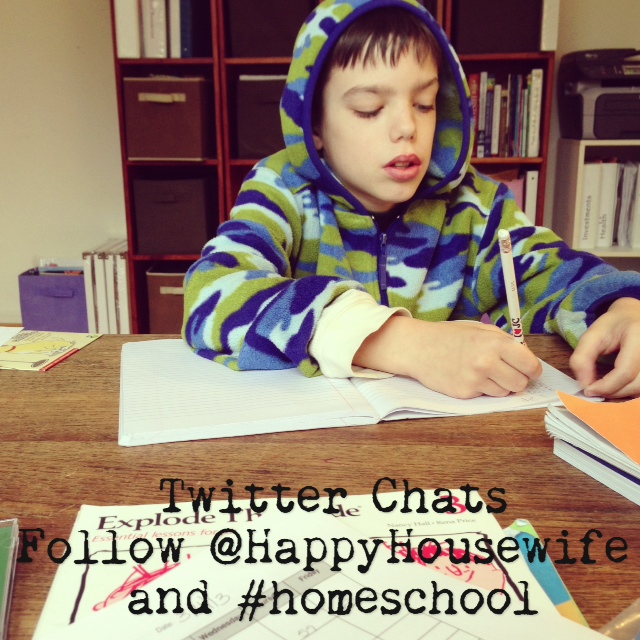 So, I LOVE Pinterest. I mean really, I do. Sometimes I might love it a little too much, but there are so many great ideas it is crazy! I know people can and do waste a lot of time on Pinterest, so today my friend Tabitha is going to help me share how you can use Pinterest in your homeschool.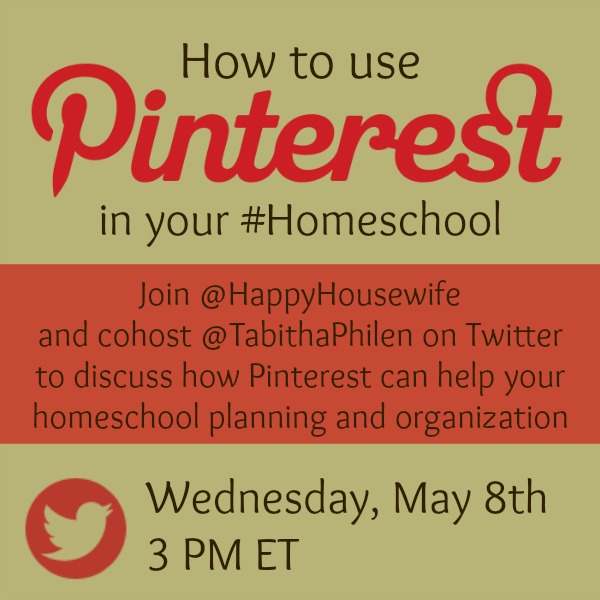 If you aren't using Pinterest in your homeschool you are missing out! It is an amazing free resource for homeschool families and this afternoon we are sharing how it can help and inspire your homeschool.
This Week
Topic: How to use Pinterest in your homeschool

Date: May 8, 2013

Time:  3:00-3:30 pm EST

Hashtag: #homeschool

Co-Host: Tabitha Philen
You can find downloadable transcripts of all the homeschool twitter chats here.