The summer is coming fast and it is an awesome opportunity to encourage your kids to read. It is always a great feeling to discover that your kids are being quiet not because they are getting into trouble but instead are lost in a good book. Check out this great list of free summer reading programs that are available this year!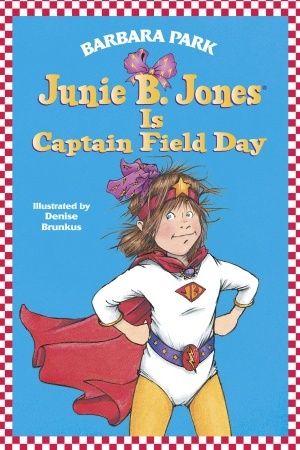 Free Summer Reading Programs
There are a lot of great programs that your children can take advantage of to earn free books, prizes, and cash!
Barnes & Noble Imagination Destination – This summer reading program through Barnes & Noble gives your child the ability to earn a free book after reading 8 books and keeping track of them in a reading log.
Book Adventure – Sylvan offers this reading incentive program. Basically your child reads books and then takes a simple comprehension quiz to make sure they understood what they read. The quiz is usually about 10 questions long. They earn points based on how much they remember from reading the book. There are hundreds of books to choose from in all reading levels. These are common books that can be found at your local library. Once they have earned enough points they can trade them in for some really neat prizes!
Chuck E. Cheese – Earn 10 free tokens every time your child reads for 2 weeks in a row. Just fill out the form and bring it in to claim your free token.
Half Price Books – They are offering kids ages 14 and under a chance to earn a $5 Gift Card for reading just 15 each day throughout the summer!
Junie B Jones Reading Club – Sign up and get a free starter Kit that includes a copy of Junie B Jones and the Stupid Smelly Bus, Activity sheets and a membership ID card while supplies last.
Pottery Barn Summer Reading Challenge – Open only to children under 10 years of age on any day during the promotion period. Must present completed Award-Winning or Early Reader book list to receive a free book at participating Pottery Barn Kids stores.
Scholastic Summer Challenge – Log in your reading minutes to the Scholastic site and your child will be able to participate in a World Record challenge as well as earn digital prizes!
Your Local Library– Last but certainly not least, you should always take a look at what your local library has to offer. Libraries provide such a rich experience for learning and even just being there can awake new interests and excitement in your kids. Definitely worth the visit to see what they are offering!
Programs like these are a great way to encourage our children to continue reading throughout the summer months. If you know of any other programs that aren't listed here, please feel free to leave the information in a comment below.
Thanks for helping to compile this list, Saving Dollars and Sense!