Find a homeschooling family, add in a pumpkin, and it's not just decorating time!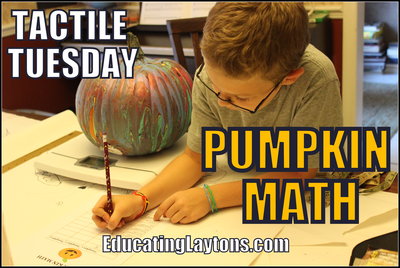 Enjoy the produce of fall in your homeschooling plans with this free Pumpkin Math Printable from Educating Laytons.  This fun printable contains an easy-to-use chart for a variety of ages to measure pumpkins and find such things as the circumference, height, weight, and more.
Print your free Pumpkin Math Printable here.