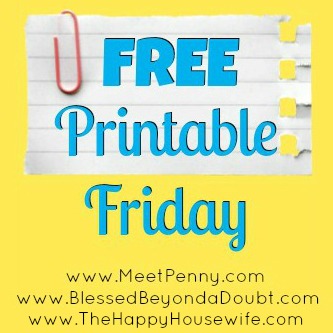 Ocean-Themed Worksheets
Are you headed to the beach, or maybe you've already gone.  These ocean-themed worksheets will make summertime learning fun for your kindergarten to second grade kids.
Stop by and visit my co-hosts, Meet Penny and Blessed Beyond a Doubt, to see what they are sharing today!
Share Your Free Printables
If you are adding a link to our list, your post must include a free and printable item. Any type or topic is accepted.