Do you have a teenager in your home that needs some direction in reading through God's Word?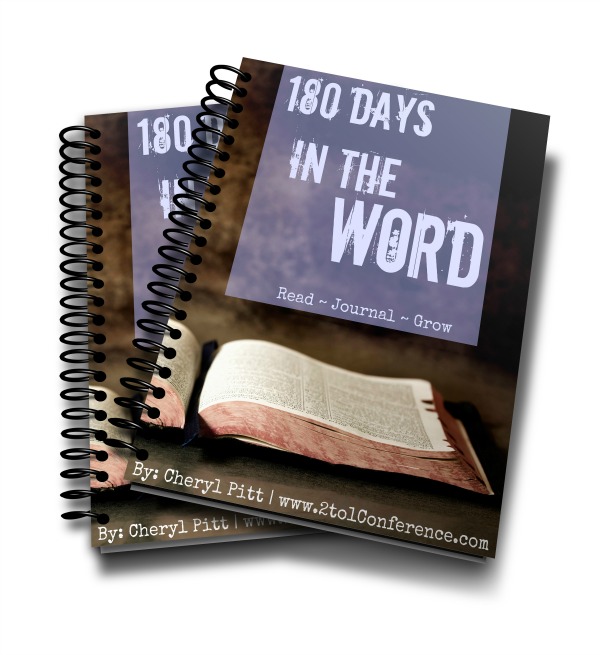 Cheryl, from 2to1Conference, has released a Bible reading plan called, "180 Days in the Word" that is specifically written for independently learning teens to immerse them in the Bible and give them a greater understanding of God's Word to His people.  Your teen will read and journal their way through the entire Bible in one school year (180 days) using the included materials:
180 Day Reading Schedule
Weekly Scripture Verses
Dedicated Space for Prayer Requests and Praises
Journaling Pages for Each Week
Weekly Writing Prompts
Certificate of Completion
This reading plan can also be adapted for use by younger children and struggling readers with the use of audio books, family read aloud time and dictation.  Right now, you can buy this reading plan for an introductory price of $4.99 (reg. $7.99).
Order and download your copy of 180 Days in the Word today.