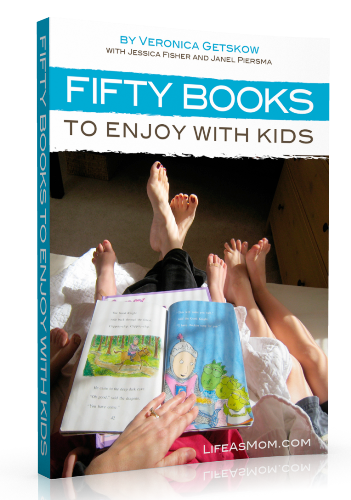 Reading to and with your kids is extremely important. Summer is a great time to spend a little extra time reading to your kids.
Fifty Books to Enjoy with Kids offers parents a summer reading program for young children, those who are often left out of library and bookstore programs. Preschoolers are people, too! But the stories listed will appeal to readers of all ages. The activities included will
Here's what the book provides:
A reading guide of 50 books and a synopsis for each
Links to the World Cat library catalog so parents can easily find the books in their local library
Extension activities, recipes, and field trip ideas for each book on the list
Printable reading logs for kids to track their books
Printable book marks in full color as well as blank ones for kids to color themselves
Reading awards for a job well done
The book is normally $9 but is on sale for $5 for a limited time. If you are looking for a reading resource for your preschooler I'd recommend grabbing a copy today.
Fifty Books to Enjoy with Kids is available for immediate pdf download or you can also purchase the kindle version on Amazon.com

.