Last week I posted a picture of our Oceans lapbook on my Facebook page. I assumed everyone was familiar with lapbooking but apparently that is not the case. I'm super excited because now I have the opportunity to write a post and share some awesome lapbooks created by real life moms (not some fancy publishing company), and hopefully convince a few homeschoolers to try one of my favorite learning tools.
What is a lapbook?
In Happy Homeschool terms, a lapbook is a really cool hands-on method of teaching your children about anything! You don't have to be a homeschooler to use a lapbook to teach your kids. Anyone can make one to help reinforce ideas your kids are learning at school, extra curricular activities, or church projects. I like lapbooks because my kids seem to remember lapbook activities better than just listening to read alouds or filling in worksheets.
According to Squidoo, lapbooking is defined as:
…making mini-books covering details that you've studied. After making a variety of mini-books about a larger topic, all the books are put together in a large folder. The finished product is called a lapbook because it's large and covers your lap.
Lapbooks take on many different shapes and sizes, it just depends on how creative you are or want to be. Personally I use manila folders and card stock to create our books. I'm not the most crafty person in the world, so I stick to the basics.
Lapbook Examples
Currently we are using Discovering Jesus in Genesis
for our bible lessons. Each day we read one lesson then create a mini book, symbol, or other small craft to put in our lapbook.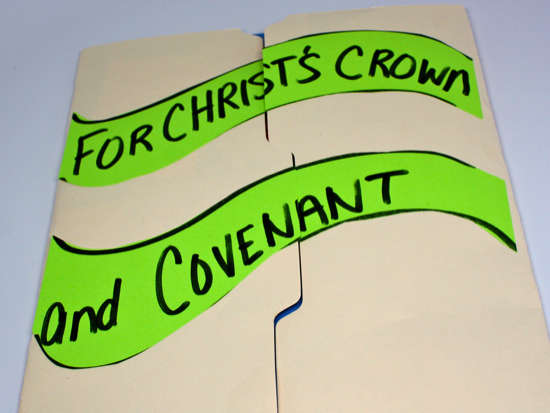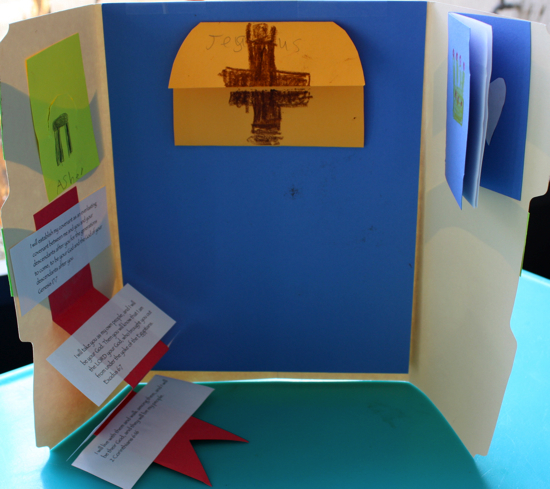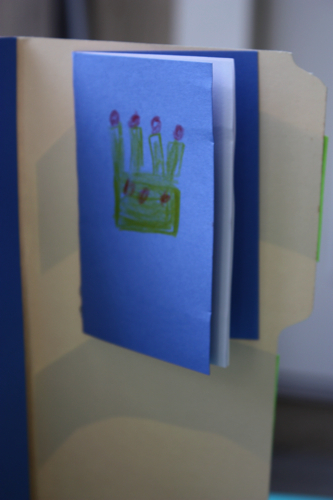 This is our Oceans book, we haven't started it yet. I used a manilla folder for this book too, but I turned the book so it opens to the top and bottom not the sides.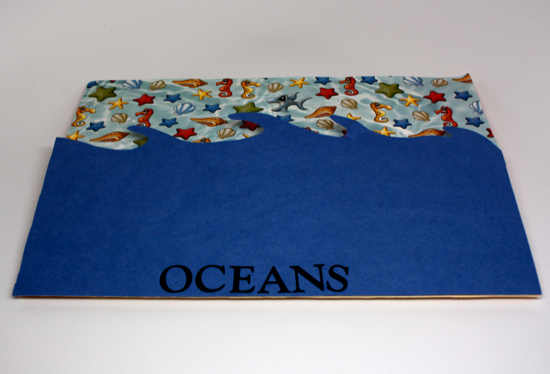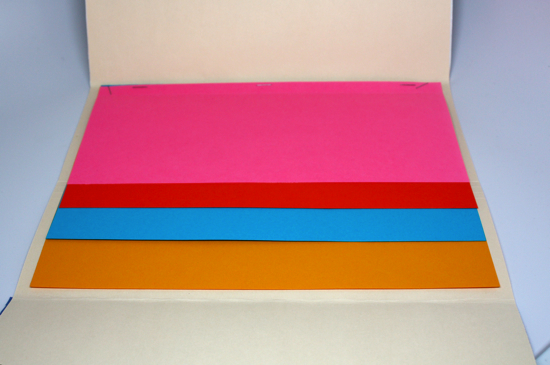 Here are some lapbook examples sent to me by readers. If these don't get your creative juices flowing I don't know what will!
Addition lapbook (from Jennifer)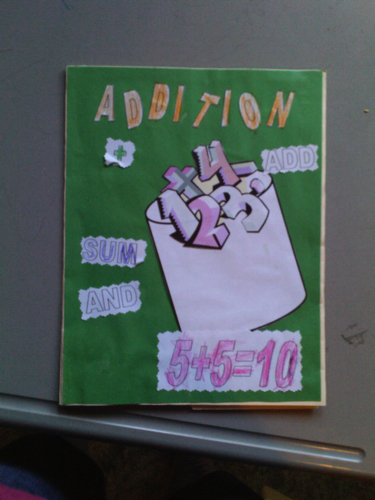 Money lapbook (from Jennifer)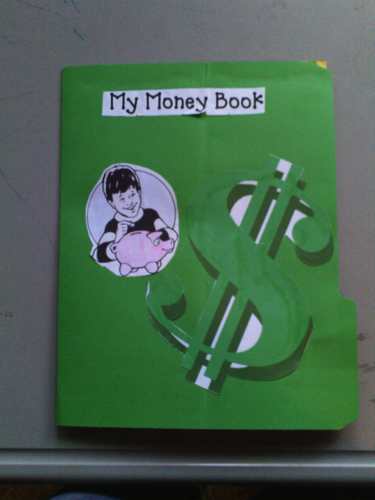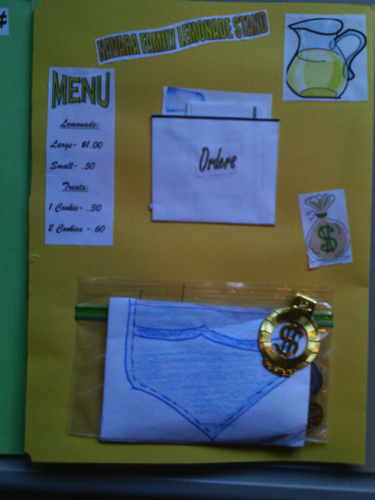 Obedience Lapbook  (you can see the whole tutorial on Peace Creek on the Prairie)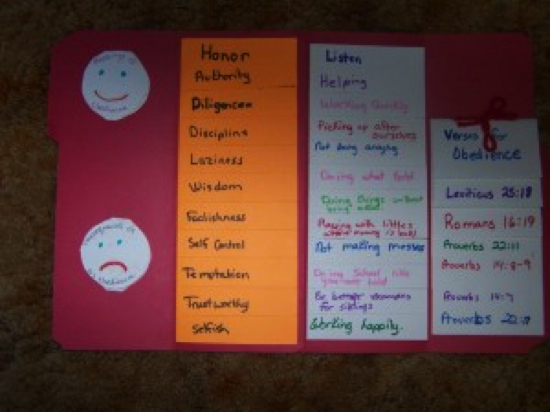 Opera Lapbook (from Jimmie's Collage)
Eclipse Lapbook (from Jimmie's Collage)
As you can see from these lapbook examples, the possibilities are endless! If you would like more lapbooking resources check if your local library has The Ultimate Lap Book Handbook
. I finally bought a copy this year and reference it often.
You can also find numerous free lapbook resources online.
Lapbook Lessons This free site contains a wealth of resources including templates, resources, printables, and entire projects. The only problem with this site is that it doesn't display properly in Chrome or Firefox.
Jimmie's Collage I think I've found my new favorite homeschool site! Jimmie has several awesome lapbooks on her blog and lots of great ideas! Click over to her site and be inspired to take your homeschooling up a notch.
Homeschool Share This is another free site with tons of lapbook resources. Free templates and entire projects are available to download.
You might also enjoy: