Have you cleaned out your homeschool area yet? I try to organize it once a month to keep the clutter from becoming overwhelming. Penny has some tips for people who do not have a "homeschool room" in their house.
"We do not have a dedicated homeschool room and live in a very small home. I have to be creative about where I store homeschool stuff and this post gives ideas about where you can keep all those crafts supplies, learning games, and math manipulatives."
Meet Penny's Organized Homeschool Space.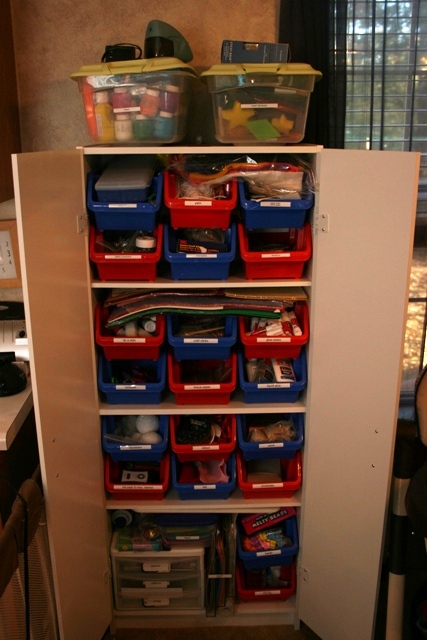 For more ideas to help you simplify and organize one day at a time, visit the Organized in 365 Archives.
Have you shared a great organizing tip on your website? I'd love to feature it on TheHappyHousewife.com. Submit your Organized in 365 tip.

Don't have a blog, but have a great tip? Submit your Organized in 365 guest post here.