Last week we talked about having your bills delivered electronically. If that idea doesn't work for you, Heather has an idea for organizing paper bills and keeping your counters clutter free!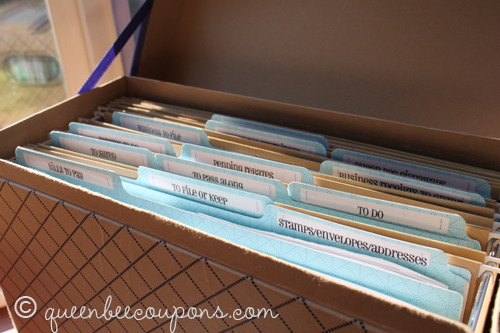 You can learn more about her countertop organizing method on her website, Queen Bee Coupons.
Have you shared a great organizing tip on your website? I'd love to feature it on TheHappyHousewife.com. Submit your Organized in 365 tip.

Don't have a blog, but have a great tip? Submit your Organized in 365 guest post here.