Another year is coming whether we are ready for it or not. Thankfully, Motivated Mom's Planner is here to help you keep your house organized in 2014.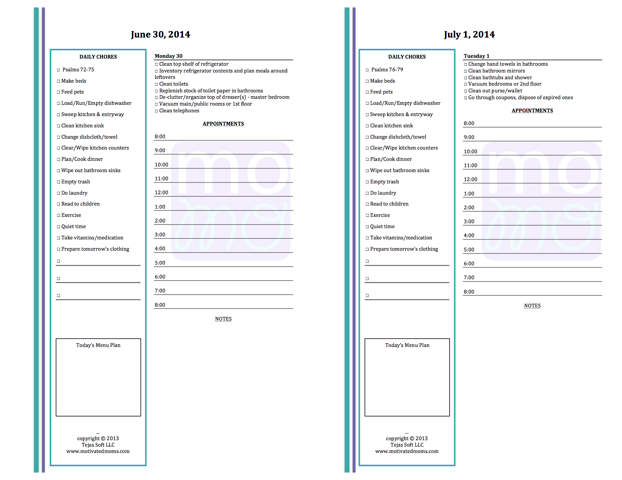 I have been using the Motivated Mom's Planner for years and I can personally tell you how much of a difference it has made. Instead of rehashing it all over again, you can read about how much I love them here.
Right now you can get the planner in PDF form for $2 off. This deal only lasts till 1/2/2014 so don't waste any time taking advantage of it. All you need to do is use the coupon code: MM2014 at checkout.
Another exciting offer is a discount on the Motivated Moms app for iOS and Androids.
The Android app is being offered for a reduced price of $5.99 (from $7.99).
You can purchase the iOS app for a reduced price of 99¢ (from $1.99) which give you 2 months of tasks and server access. Additional materials are 99¢ for every additional month.
Another option for the iOS is to subscribe for an entire year for the reduced price of $5.99 (from $7.99).
I hope you enjoy this amazing product as much as I do and have a great and organized new year!
Order your copy of the Motivated Mom's Planner here.