A few years ago I shared with you the ICE app, which is available for smart phones. If you don't have a smart phone you can still give emergency personal a way to contact someone for you in case of an emergency.
In your contacts label your home phone (or spouse's phone) with ICE (in case of emergency). Emergency personel are trained to look for this in situations where they need to contact someone if you aren't able.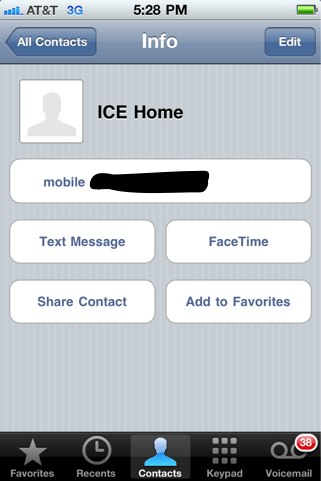 It takes less than a minute to update your phone with an emergency contact. For those of you with children who have cell phones, its a good idea for them to have an emergency contact in their phone too.
Update your phone with an emergency contact today.