Great Christmas gifts don't have to cost a fortune! You can give beautiful homemade gifts that are easy to make and easy on the budget. We've complied some of the best homemade gifts on the web and are sharing them with you in the lastest ebook from The Happy Housewife, Homemade Christmas Gifts.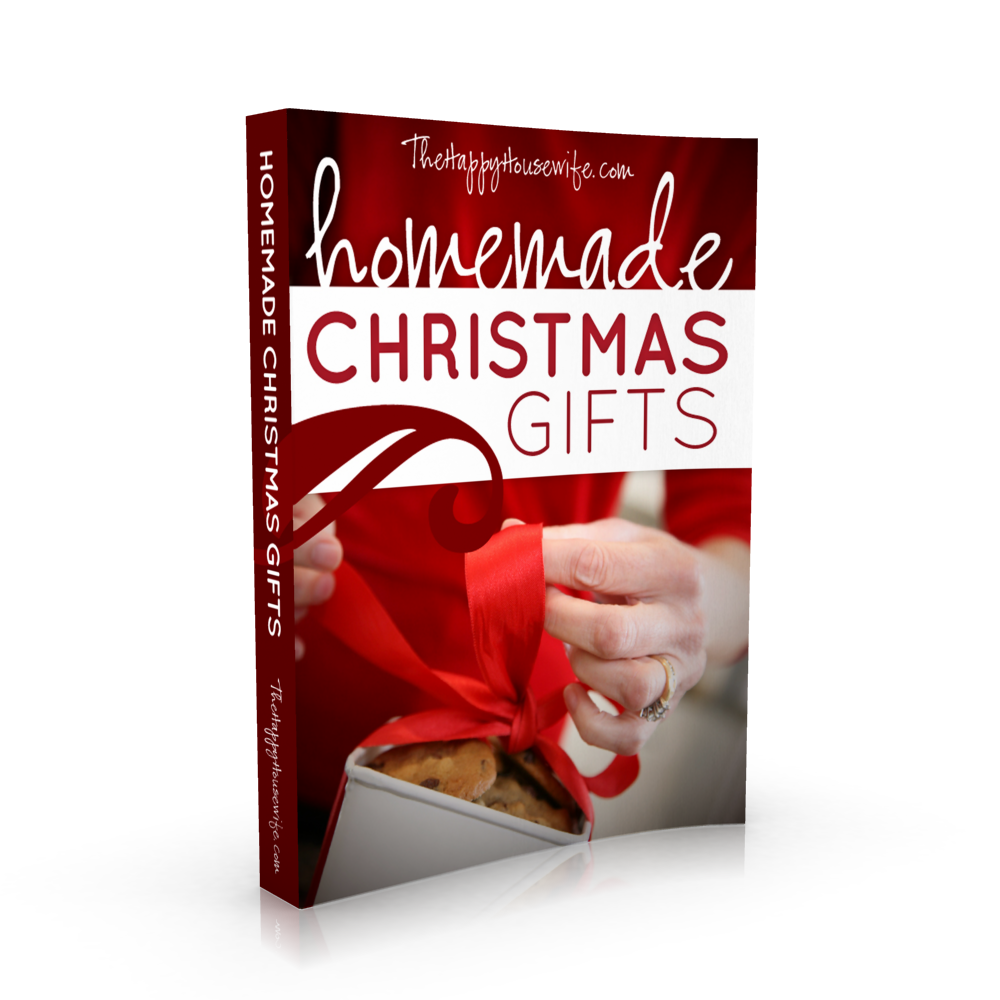 Homemade Christmas Gifts contains over 60 homemade gift ideas for you to give this Christmas. From a canvas log carrier to homemade vanilla, you'll find something for everything in this book.
This book is available for free for Happy Housewife readers, so download your copy today!