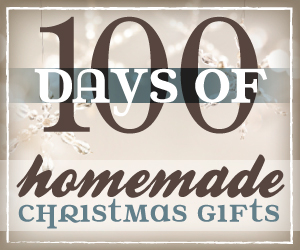 Homemade Christmas Gift #42: Homemade Apron
Aprons are such a fun homemade Christmas gift.
Aprons great because you can use fabrics that match the person's personality or style. This apron is very low sew and can be made by a beginner. You can find the apron tutorial on L2L.
Don't miss any of the homemade Christmas gifts , and submit your own idea here.