Is your fridge as organized as you'd like? AllYou.com has got some great organizational tips to declutter your fridge!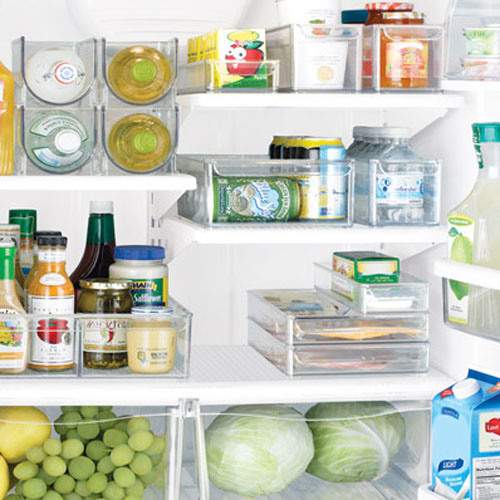 Photo Credit: ContainerStore.com
1. Give it a spin. A plastic turntable or lazy Susan is a great way to keep condiments visible and accessible.

2. Allow some breathing room. Food can last longer in a refrigerator if there is space for cool air to circulate around it (the opposite is true for freezers — food keeps better if the space is tightly packed).

3. Standardize storage. Ditch your old mismatched plastic containers and invest in a good, sturdy set of square and rectangular shapes (round containers take up more space). Your refrigerator will look more orderly, and it will enable easy stacking, both in and out of the fridge. Clear containers are best; if you can see what's in them, you're more likely to use it.
See the rest of the 10 Tips to Organize Your Fridge here.
Plus, check out some other tips and resources for tackling the refrigerator like:
So tell us…what's your biggest obstacle when it comes to keeping your fridge organized?