My Job Chart  is a free online chore chart and reward system.  It can help keep you organized and teach your kids to save, share, and spend.  Kids log on with a password to view their chores.  When chores are complete, they earn reward points.
Visit their site and watch a short video to see how it works.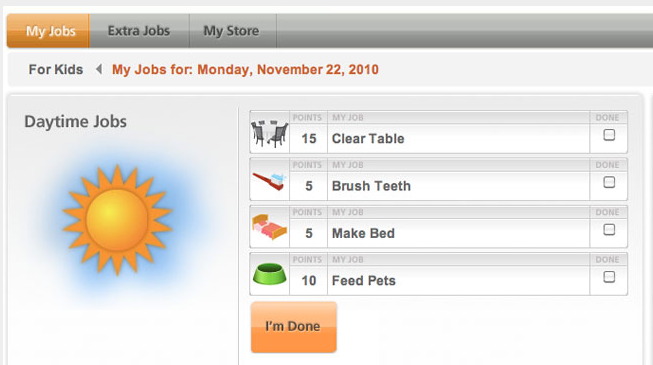 For more ideas to help you simplify and organize one day at a time, visit the Organized in 365 Archives.
Have you shared a great organizing tip on your website? I'd love to feature it on TheHappyHousewife.com. Submit your Organized in 365 tip.

Don't have a blog, but have a great tip? Submit your Organized in 365 guest post here.