Last year we went through 365 tips to organize and simplify your home one day at a time, which you can see the entire list of ideas here. With all of these fantastic organization tips to keep your house out of chaos, we decided to highlight some of the best to focus on each month in 2013.
So now that we've cleared out the junk (or at least some!), let's get ready to be productive!  Amazing ideas, fantastic inspiration, or even our love affair with Pinterest won't help us get organized if we don't have a plan.  Follow these great tips below to help you have a plan to get your house organized: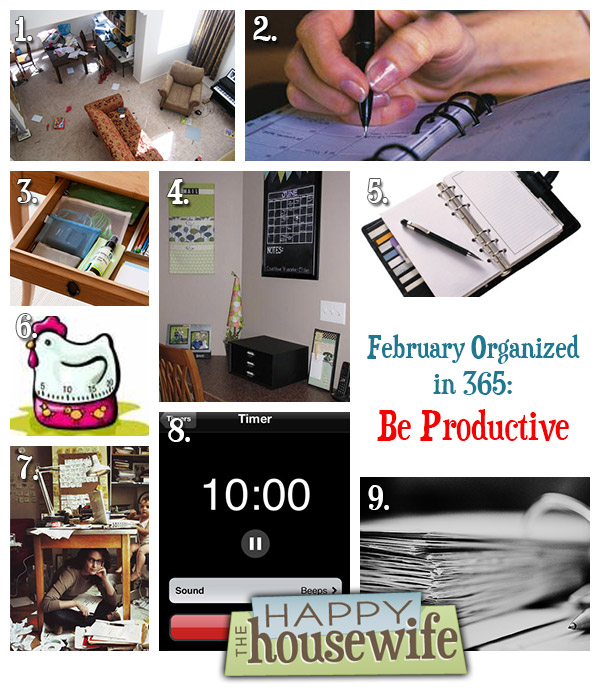 And, I've got two quick challenges for us this month!  (1) Make a list of the three things you want to organize this month and (2) Write down the top five things you need to do every day.
For more ideas to help you simplify and organize one day at a time, visit the Organized in 365 Archives.