The following is a guest post by Rodney Southern.
The fall can be a dangerous time. Since plant life is beginning to go into its dormant stage, there is plenty of dry organic material lying about. This creates natural potential fire hazards. People are still grilling and enjoying outdoor activities, but they are also starting to use their furnaces.
All of these things combine to create the perfect setting for a potential fire. Here are three important fall home fire safety tips.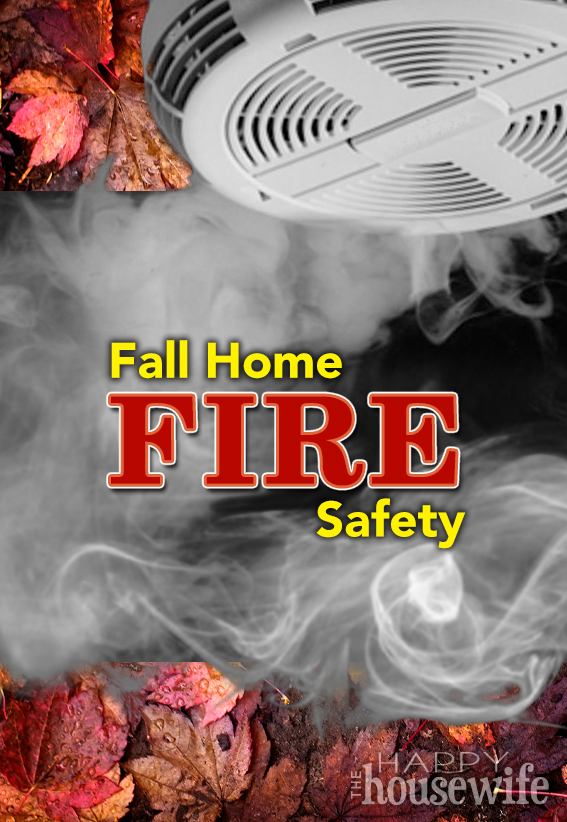 Make sure your smoke detectors are properly installed.
The increased chances of a potential fire are a great reminder to inspect your smoke detectors. Test them, replace batteries, and make sure they are properly installed.
You may even want to upgrade your smoke detectors to modern versions that are more sensitive to heat than smoke. These work best because man-made materials have replaced the organic materials that smoke detectors were originally created for. Man-made materials burn hotter and faster, requiring a different style of smoke detector.
Be sure to place your smoke detectors no closer than 4 inches to any adjacent wall since a pocket exists there that may prevent your smoke detector from sensing a fire.
Wet down the perimeter of any fire.
Many people like to burn leaves in the fall or have bonfires at night. However, the dried grass around the fire can ignite from just one spark. Treat your grass as the fire hazard it is. Wet down a perimeter around the fire so it can't spread as easily. You still need to monitor the fire, but you can significantly reduce your risk by using this method.
You might also only burn in a dug out pit or fire ring. Always keep a working water hose close by and be sure to smother the fire before leaving it unattended for the evening.
Complete annual furnace inspections and maintenance.
This is best done by a professional, but you can also have a professional show you how to inspect and maintain your furnace. At the very least you should:
Vacuum out all areas of the furnace and change your filters.
Clean out chimneys and stove pipes as well to remove buildup and any nests that might have been put there in the off season.
Inspect the inside of the furnace to be sure it has not burnt through in any areas. This can happen without your knowledge and result in a house fire that you didn't even know you had the potential to have. Bare spots in the furnace or black marks on the walls are a clear indication that there is a problem with the furnace.
When in doubt, contact your local fire marshal for advice. It's also a good idea to call local authorities to learn about any outdoor fire restrictions due to wind or drought hazard.
You might also like…
---
Rodney Southern is a long time content writer specializing in a wide array of niches both online and in print. His work has been featured on sites such as Yahoo.com, The Sporting News and numerous others over an eleven plus year career. He also runs his own website on diabetes called Dashing Diabetes. He was the National Call for Content Winner for 2008. Southern resides in Greensboro, NC with his wife, Julie, and identical twin daughters, Valerie and Brooke.