This is a cheap and cute way to store your little girl's hair bows! When I saw it hanging in my niece's room I knew I needed to share it with you all!
Supplies
1 Nail
1 Pants/ Trouser Hanger
2 Ribbons (equal length)

Take the hanger and hang it from a nail in the wall. Hang a ribbon from each clip.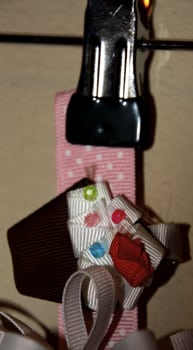 Attach the hair bows to the ribbon.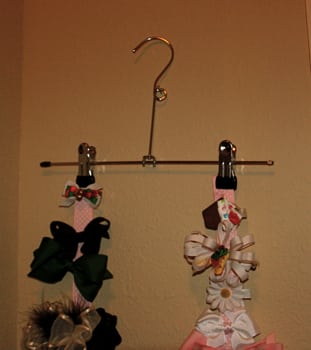 This is so cute and can be hung in a bathroom, closet, or even in the bedroom as decoration!
This post is linked to Works for Me Wednesday.