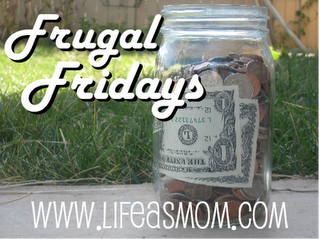 Have you ever ended up with a large sum of money? This happened to us this month. The Navy is finally paying us for our move 8 months ago. We've never had such a large payment all at once so it was good for us to think through what to do with this money.
While many of us only dream of ending up with an extra thousand dollars or more, for some it is a reality. It could be a tax return, inheritance, gift, or a bonus. No matter the source, this money can be a blessing or a curse if spent unwisely.

If you find yourself in this situation, congratulations. Now let's get down to business.
Read the rest of my article at Life as Mom.