If you are traveling this summer you can save on your monthly electric bill by turning your hot water heater to its lowest setting or even turning it off while you are away.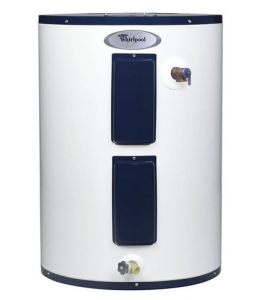 It wasn't until a few years ago I even checked my hot water heater's thermostat. According to the US Department of Energy for every 10 degree reduction in temperature you save 3-5% in energy costs. Any temperature higher than 140 degrees is dangerous, most households can safely set their hot water heater at 125 degrees and still kill bacteria but not burn yourself if you let the water run too long.
Next time you head out of town, turn down or off your hot water heater. You will have saved a few cents on your next bill!