Those who don't shop at Aldi are probably not familiar with their cash system. First, carts are lined up outside the store, connected by plastic and chains. You insert a quarter in the cart and the chain unlocks a cart. If you want your quarter back, you must return the cart and reconnect the chain. If you want bags they cost extra, and you can only pay with a debit card or cash.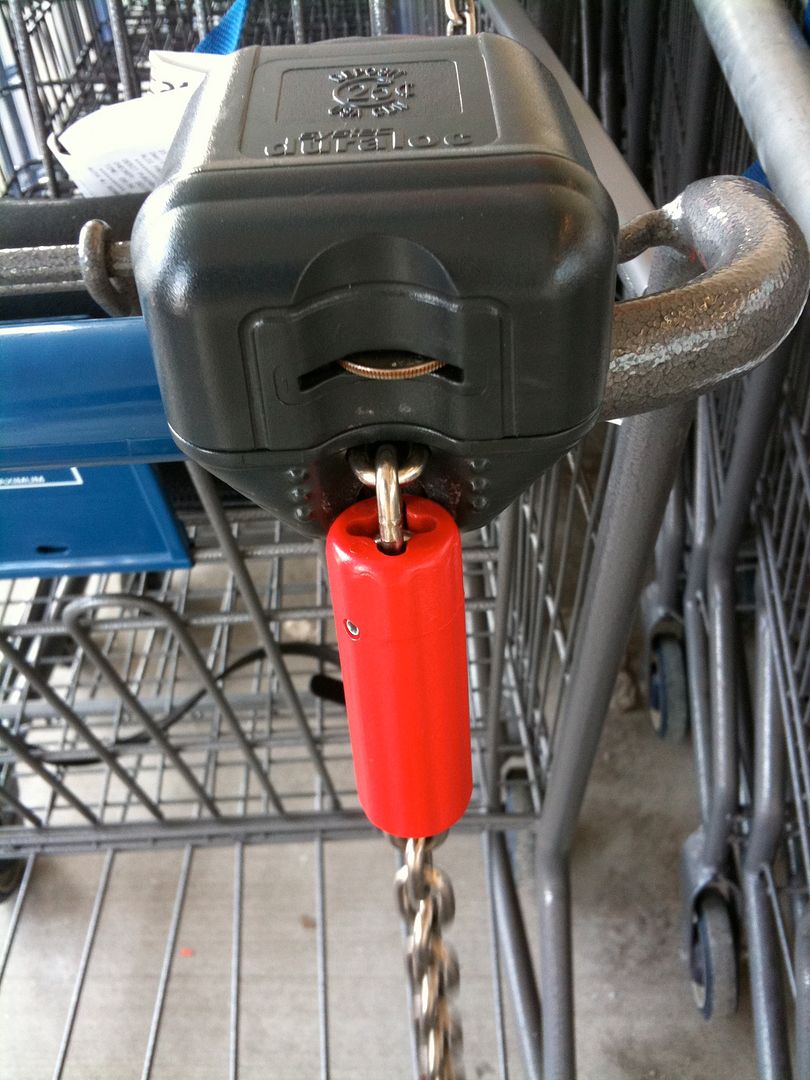 One thing I have noticed is that Aldi's parking lot is free of stray carts and everyone brings their own bags into the store. Why? I believe giving up a quarter is hard for people. If it was an extra quarter on their credit card bill many people would not even notice, but people will walk across the parking lot just to get their quarter back.
That's the power of cash. Cash is real, you can touch it, smell it, and when you use it, it's gone forever.
People treat cash differently and Aldi has figured that out. They have convinced the majority of their customers to return the carts to the correct location using pocket change.
This post is linking to Life as Mom.