I don't have much free time either, which is why in the past I didn't use coupons unless I found them on the shelf. Then I realized I could outsource my coupon cutting and sorting.
My oldest goes through the coupons and removes any expired ones, my other three boys cut, and my two little girls cut the leftover paper so they don't feel left out. My boys work on their cutting skills and my oldest is learning organizing skills.
Usually I sit at the table, working on other things, while they are cutting so if there is a question I am available. The questions usually consist of, "Can I cut out this coupon for sugary, sticky, cavity in a box?" or "Can we go to Chuckie Cheese?" My answer is always yes because having a coupon doesn't mean that I will actually use the coupon. Occasionally I will have a rogue cutter and a coupon or two is ruined. I figure that doesn't matter since I am saving 15 to 30 minutes a week by not doing the job anymore.
My kids are excited to help our family save money (we are currently saving for a family vacation), and are happy to contribute in this way.
Our littlest coupon clipper!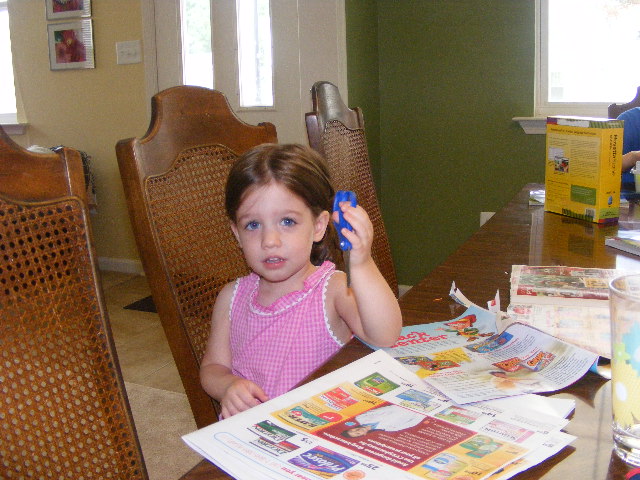 The big helpers