Last weekend I was able to visit the Museum of American History in Washington D.C. One of the neatest exhibits was a house that was originally located in Massachusetts. Excellent records were kept by the occupants of the house for a few hundred years. The diaries and journals told stories about the families who lived between the walls.
Some time in the 1900's the house was scheduled to be demolished. People from the historical society saved the house and it was moved to the American History Museum. While walking around the house and reading about its occupants I felt like I was there. It was fascinating to read about their way of life.
From the looks of the house the people who lived in it were not poor. The house was rather large and they had things that would have been luxuries  like glass windows and wallpaper. I remarked to my friend that the occupants of this house were definitely upper class and she agreed.
As I continued to walk around the house I read their stories and looked at personal items from many years ago. My husband found a display about the frugal nature of these families and took pictures for me.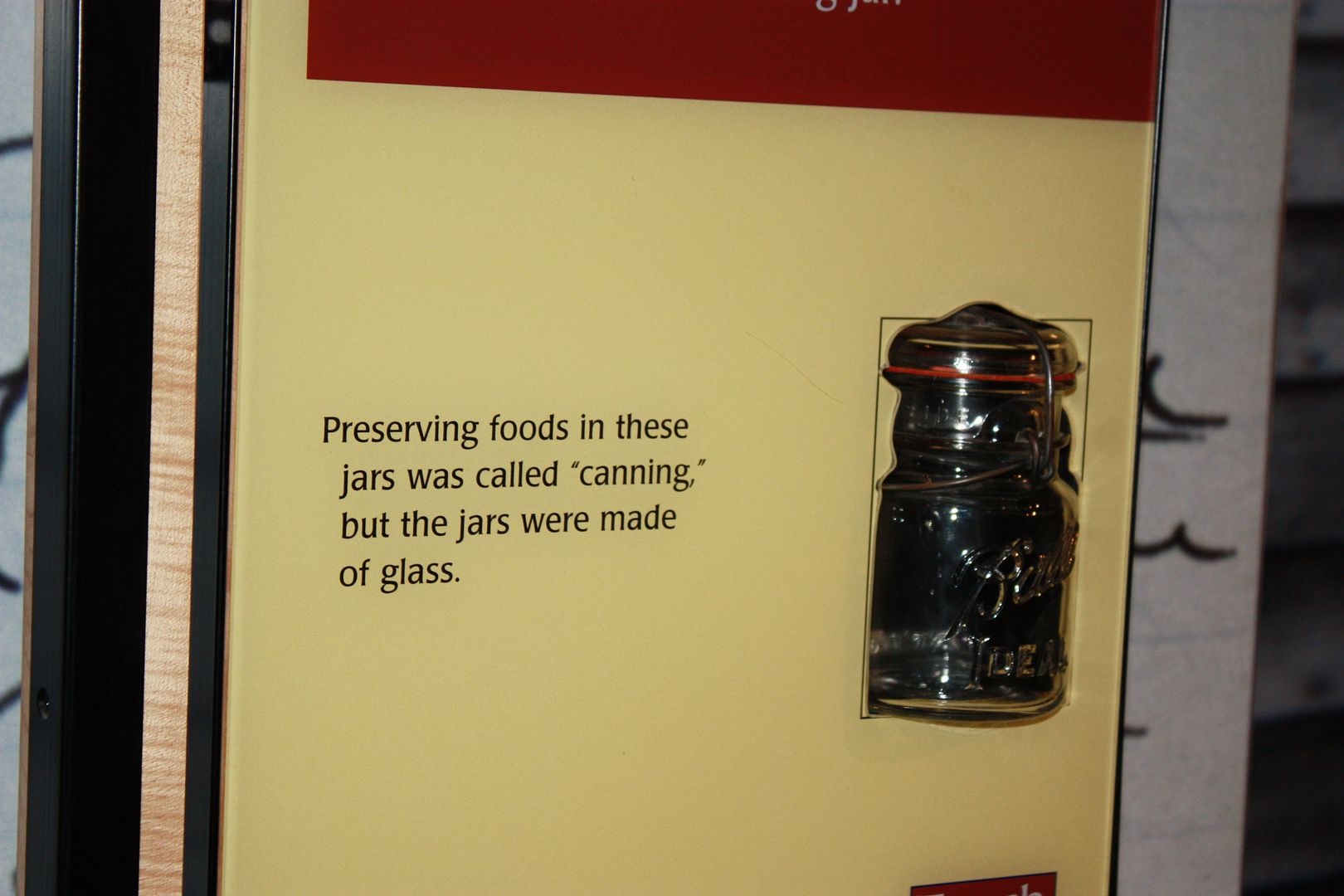 I find it interesting that less than 100 years ago, frugality was a way of life for the majority of Americans. My how things have changed in such a short time! Today, frugality is seen as some sort of movement, something that is temporary, until the economy improves. Sometimes people even associate frugality with being poor.
My favorite quote from the exhibit was
she kept a frugal household that "used it up, made do, or did without…"
I plan on printing that quote and displaying it in my home, to help me stay the course. To me being frugal means so much more than saving a money, I want to be a good steward of the resources I have been given.
What does frugality mean to you?