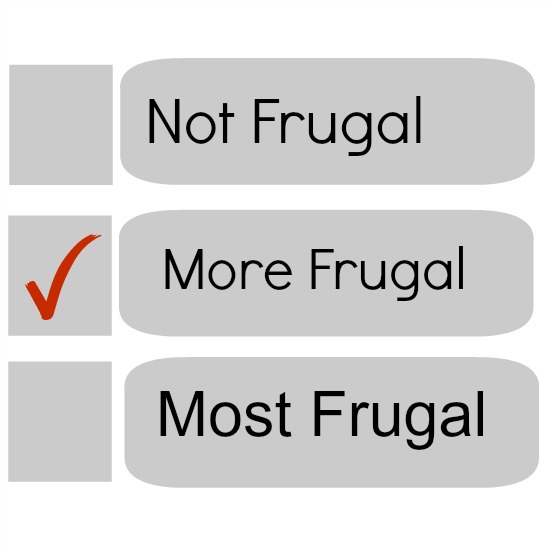 By contributing writer Connie Hughes
Sometimes even the most frugal shopper likes to splurge on a gift, event, or meal. And that's okay. Life is all about choices.
Being wise means making choices while aware of all the available options.
Sometimes we choose most frugal, sometimes we choose so-so frugal, and sometimes not frugal at all. Depending on the circumstances, each one of those options could be a perfectly legitimate choice.
Let's look at some examples of this principal.
Not Frugal
Going out to eat chicken parmesan and fettuccine Alfredo at a fancy restaurant to celebrate our 25th wedding anniversary
Celebrating a 16th birthday at Disney World
Beach vacation with extended family
More Frugal
Buying ready made Alfredo sauce and frozen breaded chicken breasts to make this meal at home
Celebrating a birthday at Chuck E. Cheese's
Most Frugal
In each example above, the not frugal option was a special occasion and warranted a special celebration. Knowing the more frugal and most frugal options allows you to make the decision to have an extravagant celebration with the confidence that you can always celebrate at home for much less on another occasion.
Knowing your options allows you to decide which situation warrants more frugality.
Choosing a frugal option most of the time may allow you to be more elaborate during those times when the occasion calls for a special celebration.
When do you choose less frugal?