Regular readers know I love Swagbucks. If you are not familiar with Swagbucks, basically it is a way to search the web. They use Google and Ask.com so you can almost always find what you need going through their site. There is a toolbar for your browser so searching doesn't take any more effort than searching using a different method. But here is the best part, when you search you are periodically awarded "swagbucks" and these swagbucks can be redeemed for prizes, including gift cards to Amazon, Target, iTunes, and Starbucks.
Over the past several months I have earned over 3,000 Swagbucks. There are two main ways I earn bucks. First, every time I search the web I use Swagbucks, and have won bucks searching.  Second I earn bucks from referrals. When someone signs up for Swagbucks through my affiliate link I win a Swagbuck when they win, up to 100 Swagbucks.
So after you sign up for Swagbucks, tell all your friends about it. You could use your blog, facebook or twitter account to let your friends know that you are earning gift cards and other prizes just for searching the web. When they sign up, you will win swagbucks too! What I like about this affiliate program is that everyone wins, and no one has to buy anything!
Here is my latest purchase using Amazon gift cards I earned on Swagbucks. I have not paid for a single birthday gift this entire year! Swagbucks is a great way to stretch the budget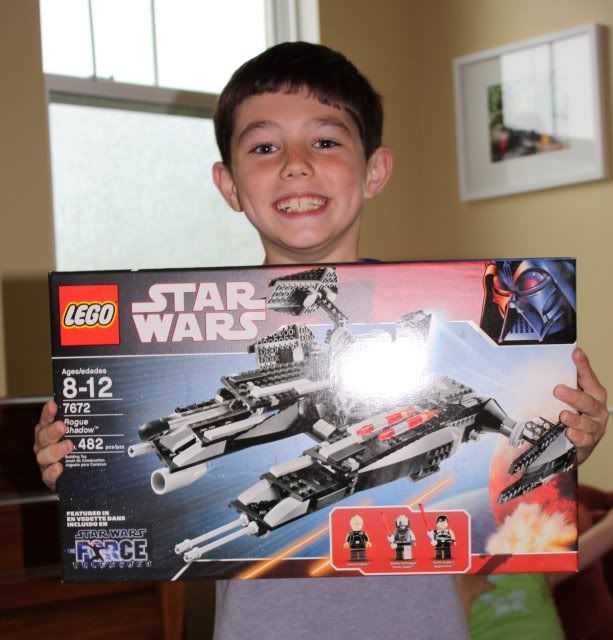 Recently Swagbucks contacted me and asked if I spread the word about some changes coming to their site. While their site is already easy to navigate, I am excited about many of these improvements, especially the new widget.
For those of you who have not signed up for Swagbucks starting today June 9th and running until June 16th new sign ups will earn 6 Swagbucks just for signing up. You will receive 3 for signing up and 3 when you use the code HAPPYHOUSEWIFECODE.
A few other Swagbucks tips:  This week there will be a number of "Swag Code" hunts on Swagbuck's Facebook, Blog and Twitter pages, as well as a special gift with every purchase of selected items in the Swag Store. Also, Fridays are mega Swagbucks days at the site where you can earn even more bucks when searching.
Here is a preview of the changes that are coming to the Swagbucks site.
Tuesday:
Video Game Section Expansion:   We will be adding 1000's of new and used titles to the video game section of the Swag Store, and offering a special sale on many of these titles!
Wednesday:
Shop&Earn Favorites:  This great new feature gives you the ability to choose your 'Favorite' stores in our shop&earn mall, and receive updates on new coupons that originate from these retailers.   So not only will you get Swag Bucks for your purchases, you will be notified immediately when a great deals becomes available!
Thursday:
Swagbucks.com 2.5 Launch:  Swagbucks.com 2.5 is the next evolution of the Swag Bucks homepage.  It will feature a new cleaner look, with easier navigation & quick links and a few new special elements.
Swag Bucks Widget:  The ultimate referral / promotional tool.  The widget will be 300px by 301px, and will feature a search box, prize images, swag code alerts, and a referral tab   The widget allows you to generate referrals through the registration tab, and through those who do a search & win through the widget on your page.  The widget is simple html code that you copy and paste on your blog or social network profile!  If you ever wanted a search box that generates referrals on your blog, this is how you get it!