I was pleasantly surprised to wake up and find this email from Swag Bucks in my inbox.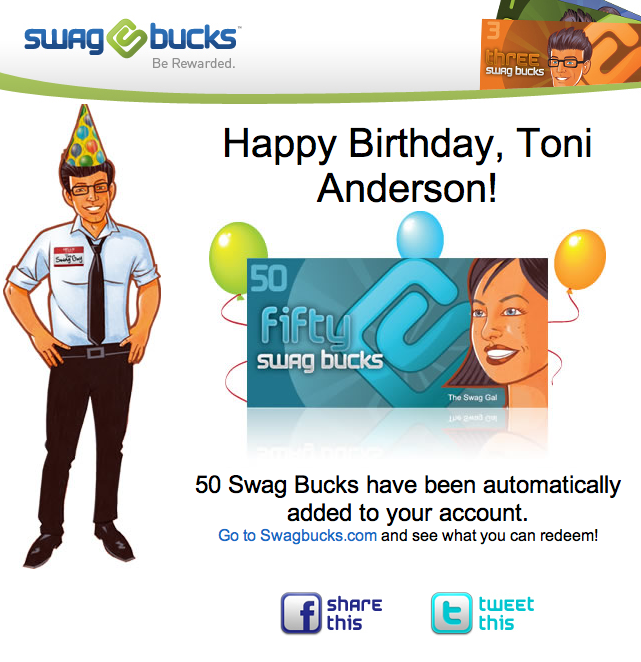 Did you know that you got 50 Swag Bucks on your birthday? I didn't.
If you aren't using Swag Bucks, you should make it one of your 2011 goals to start! Last year I was able to purchase my kids a computer, and we bought most of our Christmas gifts with gift cards from Swag Bucks. If you want help getting started with Swag Bucks check out my article, How to Win at Swag Bucks. If you start using Swag Bucks now, you'll have plenty of time to save up points to redeem for gift cards next Christmas!