I love Sherwin-Williams paint but it is expensive! I do believe it is worth it to pay more for good paint because you end up using less paint, the paint lasts longer, and it has better coverage than cheaper brands.
I use to wait until Sherwin-Williams paint went on sale to purchase it, however I've learned a few tips to save money on my favorite paint and not always wait for a sale.
Typically when Sherwin-Williams paint goes on sale it is 30-40% off the regular price. I prefer shopping at the Sherwin Williams paint store because I like their customer service. Also if you shop at the same paint store, they have all the colors you've purchased in their system, which is convenient.
But if you can't wait to paint, here are some ways to save on my favorite, Sherwin-Williams paint.
Their loyalty program is called Paint Perks and when you sign up you will receive a coupon for $10 off your $50 purchase. You also get special every day pricing and you will be notified of their sales.
Did you know Sherwin Williams offers a 15% discount for active duty military as well as their spouses, reservists, and retirees? Show your military ID to receive the discount. Unfortunately you cannot combine the military discount with the sales.
Buy during the sale, paint later. 
My awesome sister shared this money saving tip with me. You can buy SW paint during the sale and then have it mixed at a later date when you are ready to paint.
If you know you will be doing some painting in the near future but aren't sure what colors you are going to use, buy the paint when it goes on sale, then take it back to have it mixed when you are ready to paint.
Make sure you store the paint in a cool place (like a basement or interior closet). Paint does not store well in the heat.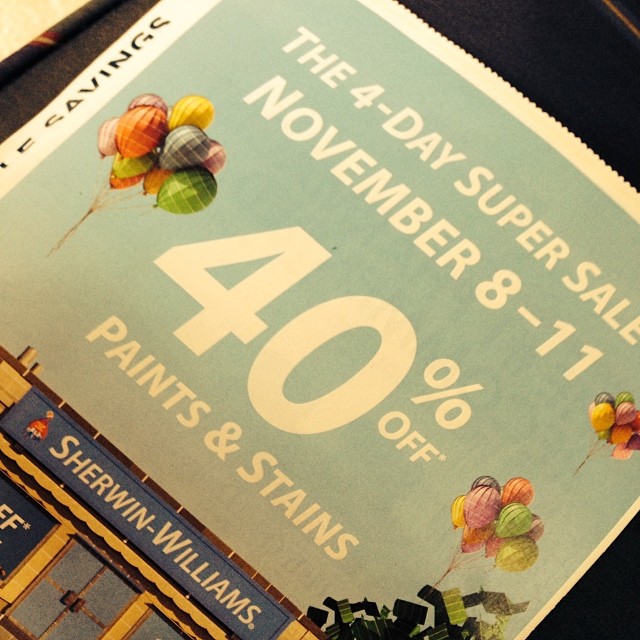 Buy Sherwin-Williams paint at Lowe's. 
I cannot tell you how happy I was when I found out that Lowe's sold Sherwin-Williams paint! Lowe's offers Showcase, Ovation, Infinity, and Weather Shield Sherwin-Williams paint.
You have to shop at the Sherwin-Williams store to purchase Duration, Emerald, Cashmere, Harmony, or Super Paint.
Personally, I've used Ovation from Lowe's and Duration from the Sherwin-Williams store and I think they are comparable. Ovation is paint with primer, so it goes on a bit thicker, (which is not my preference). However I feel the coverage of those two paints are comparable.
The Sherwin-Williams paint is less expensive at Lowe's, and you can use a military discount if you have one, but you are limited in the choice of finishes.
I LOVE Sherwin-Williams paint. For each of the three houses I've owned, every room has been painted with Sherwin-Williams paint. I typically wait for the sales, but when I want to redo a room over a weekend, I purchase my SW paint at Lowe's.
Here are some of my favorite colors.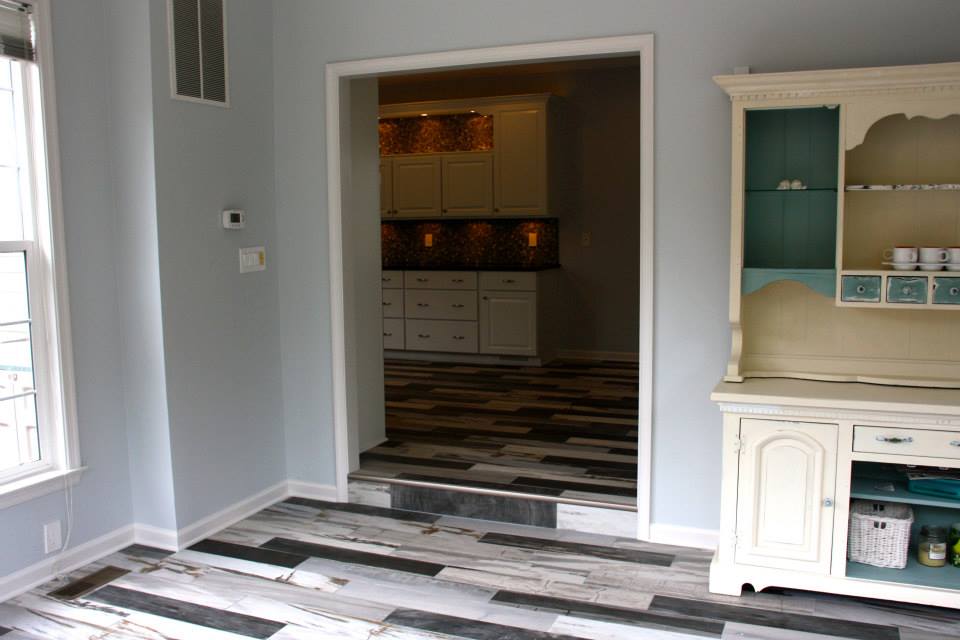 Sherwin-Williams Misty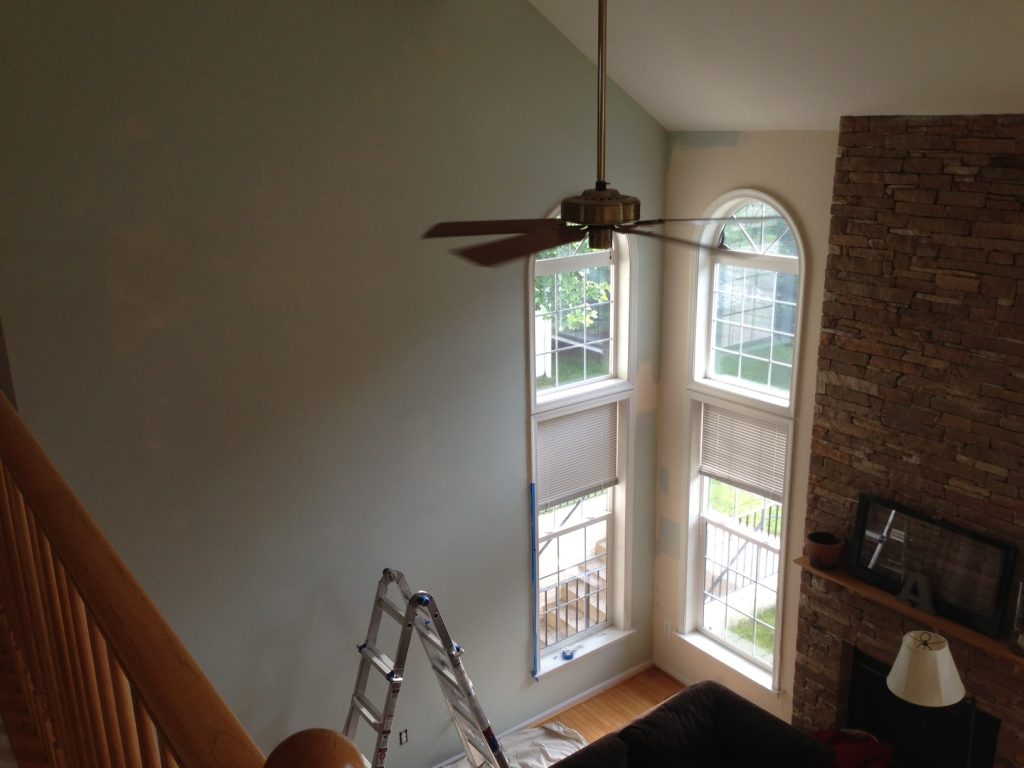 Sherwin-Williams Sea Salt (painting in process, can you believe I painted this room by myself!)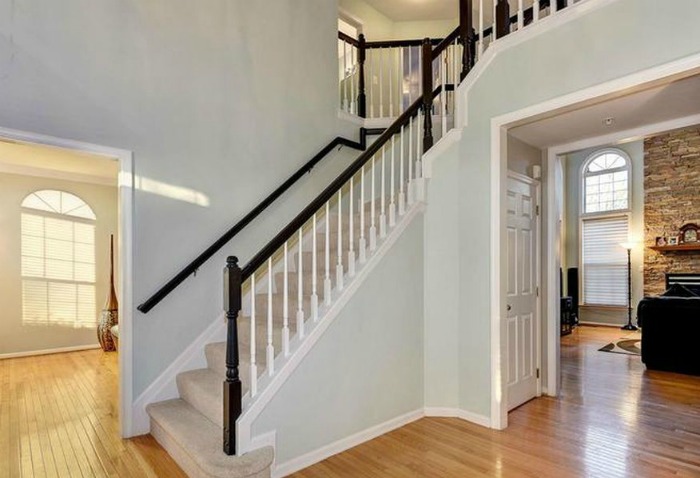 Sherwin Williams Sea Salt on the walls, Sealskin on the railing, Pure White on the trim and spindles.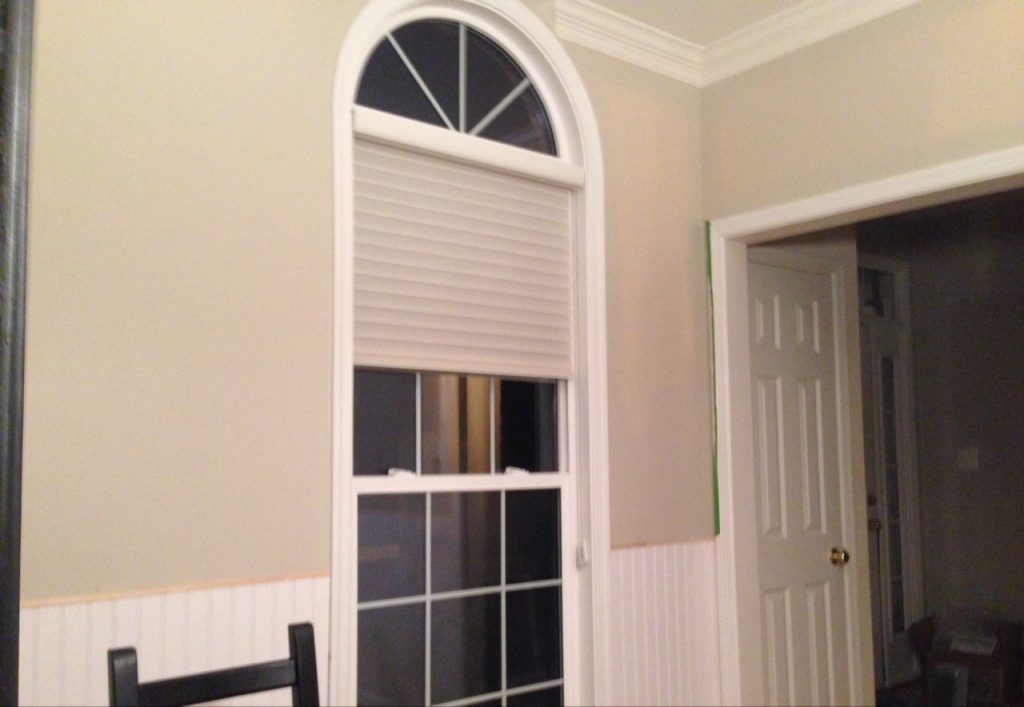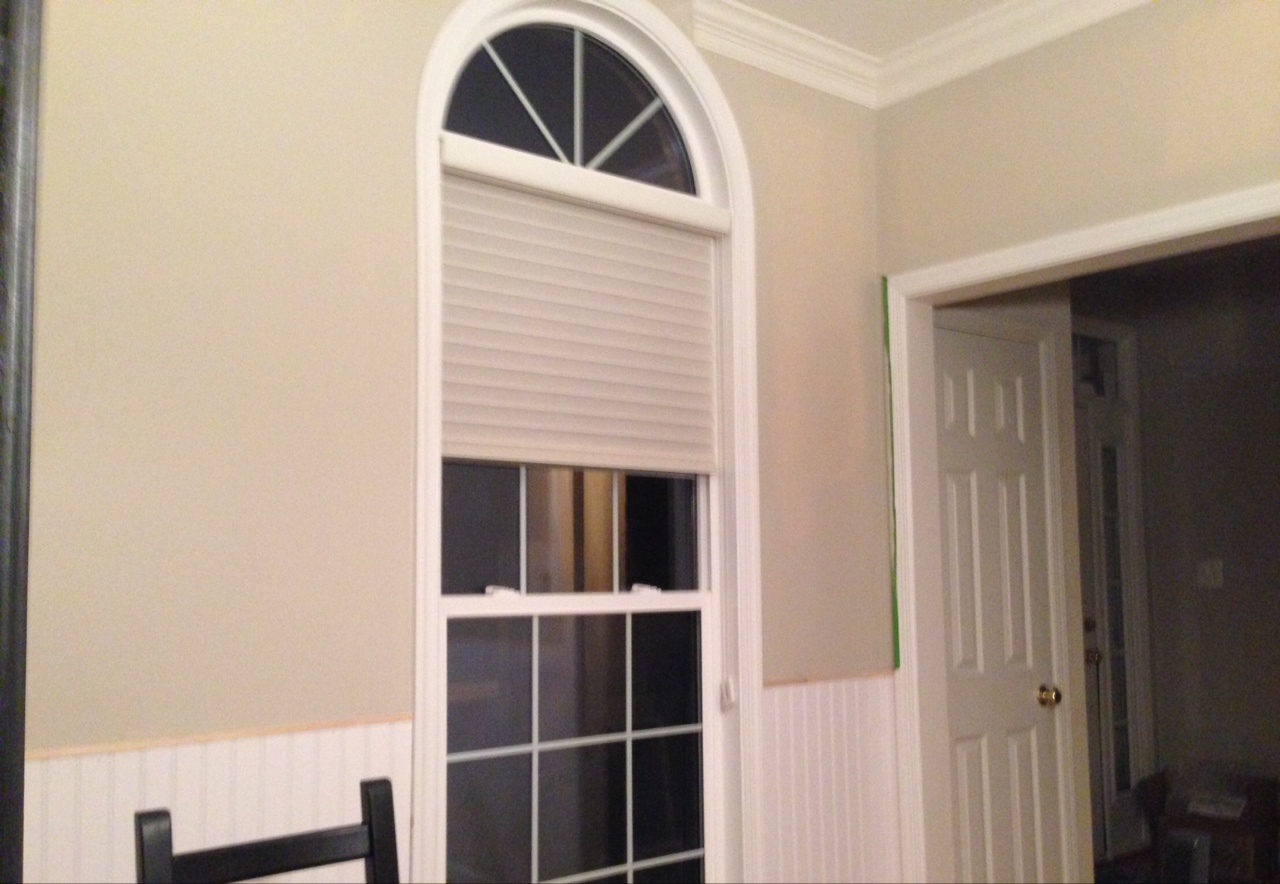 Sherwin-Williams Accessible Beige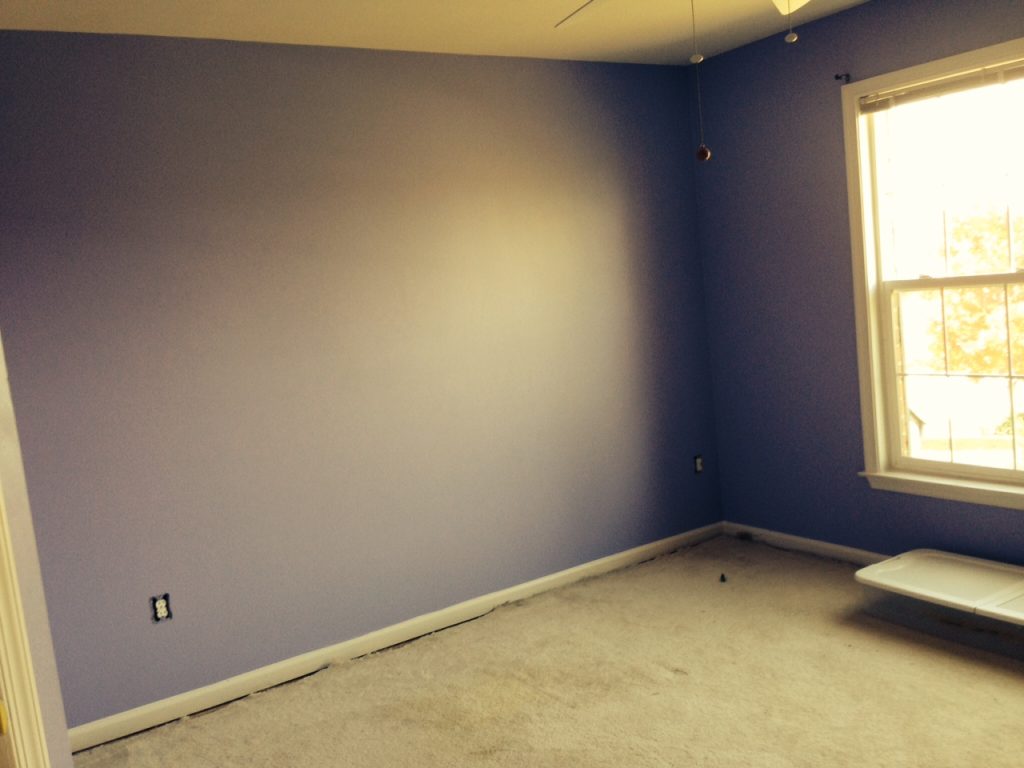 Sherwin-Williams Indulgent (this is a gorgeous purple color for a little girl's room!)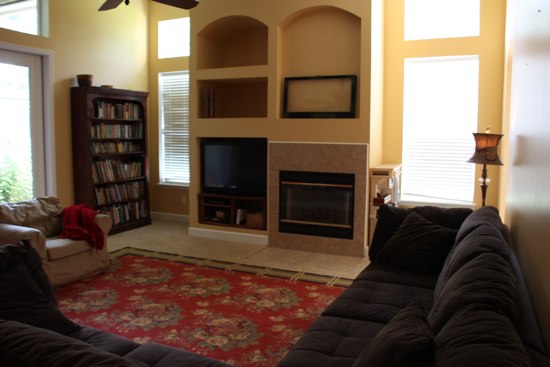 Sherwin Williams Hubbard Squash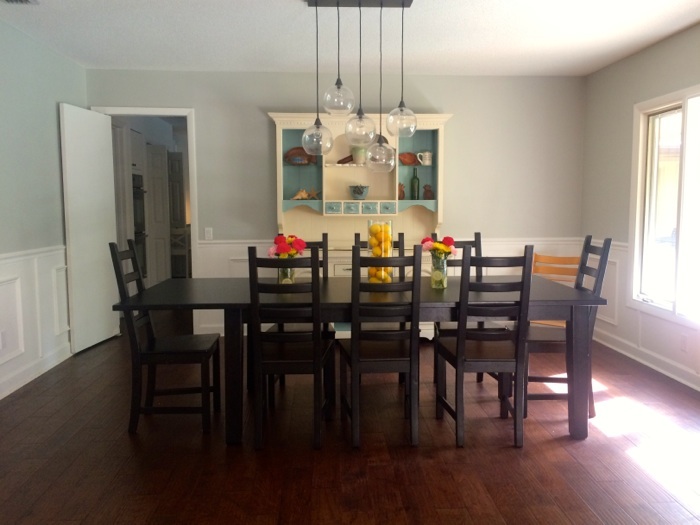 My current home is primarily gray, Sherwin-Williams Front Porch. 
More painting tips you need to read before you get started!