There are lots of options to earn money on the internet, but it's hard to know which ones are legitimate.  If you are looking for an easy way to earn a little cash from the comfort of your couch, then check out InboxDollars.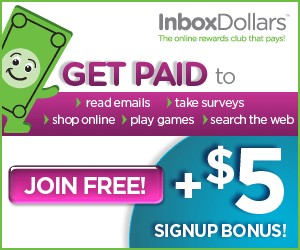 InboxDollars is an online rewards club that pays you for completing simple tasks like reading emails from their advertisers, taking surveys, shopping online, searching the web, and more.  Plus, you can earn $5 in your account just by joining today.  Once you reach a certain threshold, then you can cash out your earnings in a check mailed to your house.
This is not a get-rich scheme and will not happen quickly.  However, if you can be patient and have a few minutes a day to complete simple tasks, then this is an easy legitimate way to earn a little money.