It seems as if a new daily deal site comes on the scene every week. It is hard to know which deal sites are worth subscribing to and which ones will just clog up your inbox. Here is a guide to some of the most popular daily deal sites on the internet.
Most of these sites allow you to "gift" the deal so they are a great way to find inexpensive or even free gifts when you earn credits by referring friends.
Groupon
Groupon is the Big Mac of the daily deal sites. When you sign up for a Groupon account you will receive a daily email with one to three deals that are location specific. Groupon also has national deals and deals for online stores too. To get the daily deal you sign up or log in to your Groupon account. You purchase the Groupon, which means you pay Groupon directly for the deal. Groupon emails the gift certificate to you for the purchased deal. Groupons are not available immediately after purchase, but can be redeemed starting the next day.
The best part about Groupon, other than the great deals, is for every friend you refer to Groupon that makes a purchase you get $10 in Groupon bucks. Refer a few friends and you will be able to get your Groupons for FREE! You don't have to have a blog to refer friends to Groupon, you can use your link in emails, Facebook, Twitter, and other social networking sites.
Groupon is also mobile so you can go paperless. Available in many mobile platforms, Groupon mobile is a great way to save paper and reduce clutter!
Living Social

Living Social is very similar to Groupon. When you sign up for Living Social you will receive a daily email with location specific deals. When you purchase the daily deal from Living Social you will receive a link to your voucher the next business day. One thing I do like about Living Social is that it is easy to find deals that are close to your area. Click on "more deals" on the home page and it will take you to other great deals in nearby cities.
Living Social also has a referral program. If you find a deal and purchase the deal you can share it. If three friends buy it using your link the deal is free for you.
Eversave

Eversave is another location specific deal site. Sign up for an account and enter your location. You'll receive a daily email with that day's deals. You purchase the deal directly through Eversave and receive a voucher via email.
You can refer friends to Eversave and earn $10 in credit for each new customer you refer.
Plum District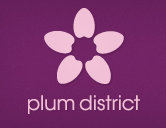 Plum District has branded itself as Groupon for the Savvy Mom. The deals on Plum District are definitely geared toward women and while they also feature local deals, many of them are available nationwide. Plum District works just like Groupon and Living Social, you purchase your deal through Plum District, then print out your certificate and redeem at the store.
You can sign up for Plum District's referral program and for every friend you refer who makes a purchase you get $10 to redeem at Plum District.
No More Rack

No More Rack is a little different than the other daily deal sites. Every day at 12 pm EST No More Rack lists 8 deals. These deals are available for 24 hours to purchase directly through No More Rack. The discounts are significant and shipping is only $2 no matter what the item.
Currently when you sign up for No More Rack you get a $10 credit in your account. This promotion comes and goes, so sign up now if you haven't already.
No More Rack also has referral program. Refer your friends and receive credits and great prizes including Apple products.
Zulily

Zulily is a dealy deal site featuring items for kids and moms. Each weekday, Zulily offers at least five limited-time shopping events. Zuiliy members receive a daily e-mail revealing the latest events. Events last 72 hours and shipping charges depend on your order.
For every friend (who makes a purchase) you refer to Zulily you get a $15 credit.
While this list is by no means comprehensive, it is an overview of some of the most popular sites and ones that you can earn referral credits by sharing the deals with your friends. Remember just because it is a good deal doesn't mean it is a good deal for you! Only buy what you can afford or what you can get for free with your referral credits! 🙂