Don't miss this free shipping deal on Melissa & Doug toys from Totsy.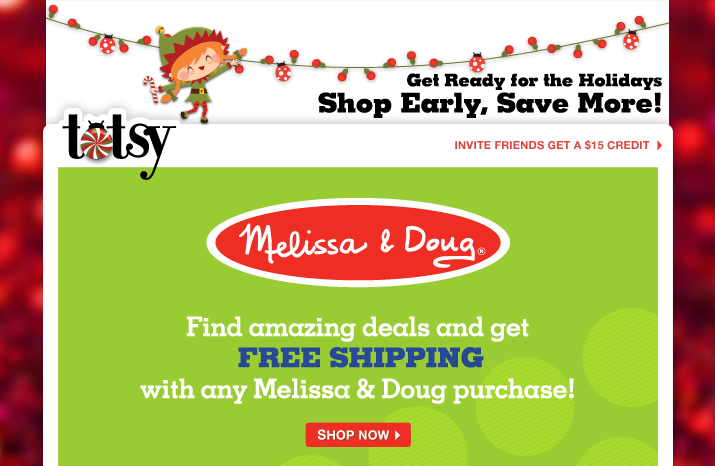 I love Melissa & Doug toys, they last forever and most of them never need batteries! These make great Christmas and birthday gifts so it's always smart to stock up when they are on sale. Remember to compare sale prices at Totsy before purchasing, currently many of the toys are over 30% off but you should always confirm you are getting the best deal!
Also, you can earn a $15 credit when you refer a friend to Totsy so this is a great deal to share with your friends!