Beginning on Armed Forces Day on May 19, active duty service men and women – Army, Marines, Navy, Air Force, Coast Guard, and activated National Guard and Reserves – can obtain the new military version of the America the Beautiful National Parks and Federal Recreation Lands Annual Pass.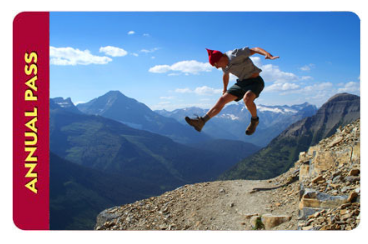 Military members and their dependents can receive their free pass at any national park or wildlife refuge that charges an entrance fee by showing a current, valid military ID card.  Dependents of active duty personnel are also able to receive this pass.
The pass covers the owner and up to 3 passengers age 16 and older (children 15 and under are always free) at any site that charges per person or at a site that charges per vehicle, the pass will cover the owner and passengers in a single, private, non-commercial vehicle.
Click here for more information regarding a free national parks pass for active military.