Consumerist.com is reporting that if you have not changed your Amazon.com password in the past few years, your account may be more vulnerable to hackers
(see more details at the bottom of this post).
The flaw in Amazon's security has been corrected, but to remove the risk to your account, you must reset your password.
What should you do?
1. Go To Amazon.com.
2. Log in to your account (if you're already logged in, go to step 3).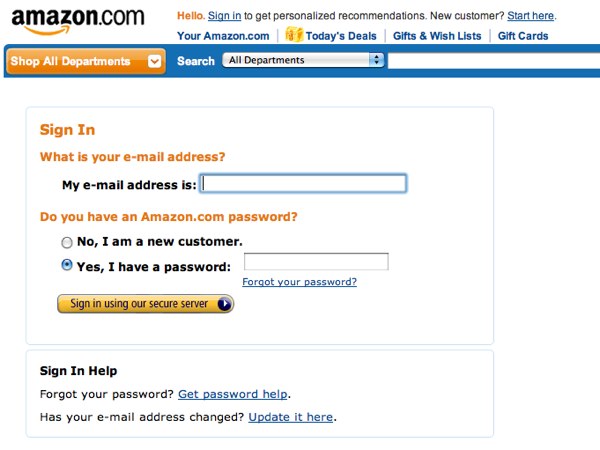 3. Click on "Your Account"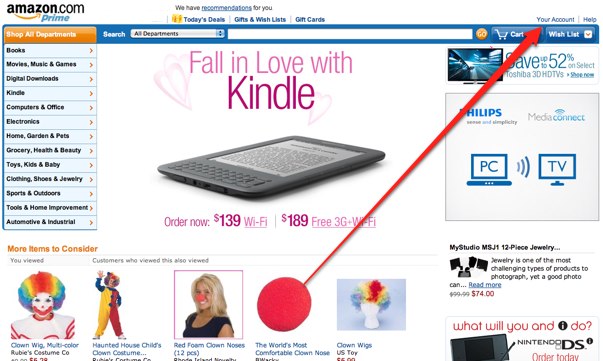 4. Click "Change Name, E-mail address, or Password under account settings.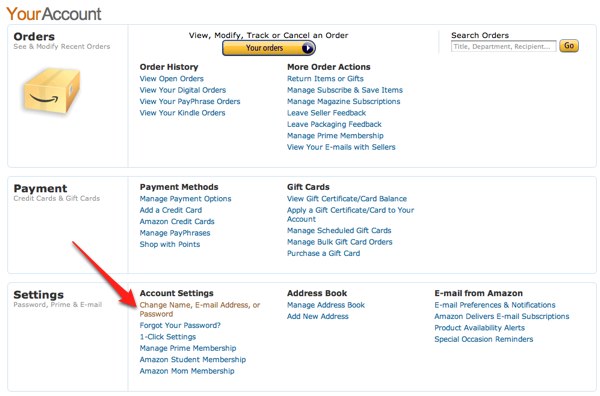 5. Check out the original report if you are interested in more details about the risk.