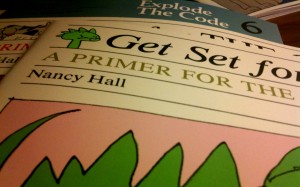 Next Tuesday, July 17 2012,  I'll be hosting a used curriculum sale. I'll post a list of all the curriculum I'm selling, condition of the books, prices (shipping is included) and it will be available on a first come, first serve basis.
I'm sure I'm not the only one who has some used curriculum they want to get rid of, so I'll also put up a linky. If you have a blog and would like to sell your curriculum on your own site you can link up your post.
Just because it didn't work for me, doesn't mean it won't work for your family so drop by next Tuesday at 12pm EST for some great deals on used curriculum.