The following is a post from contributing writer Stef.
The homeschool day starts, the homeschool day ends.  Can I share that some days I wonder – did I enjoy my children today?
Lesson this, experiment that, curriculum check boxes, chapters read, pages 3-hole punched, day after day after homeschool day.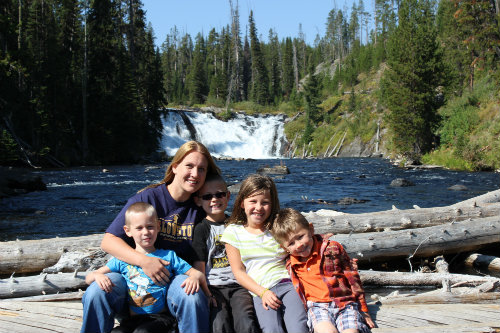 If I'm not careful I get lost in doing school and forget all about enjoying children.
I sometimes joke that homeschool is "Ground Hog Day."  There are times I can only remember what day of the week it is because we're doing art and we do art on Tuesdays and Thursdays.  I get lost in the routine and forget to enjoy my children during the routine.
Rather than a home educator I become a homeschool zombie.
I started praying each morning, "God please give me new eyes to see my children, to present the materials with joy and excitement.  Refresh our excitement for learning and teach me something new".
I encourage all homeschool families to treat this time as an opportunity to make memories learning together.
Homeschool is not just their lessons to complete while I fold laundry.  Homeschooling is precious time God has given me to invest love into my children's lives.  It's not about the completed worksheets, it's about loving my time with them.  This time together is a gift.