The following is a post from contributing writer Stef.
October is Pastor Appreciation Month.  This is a great opportunity to thank our children's pastors while getting our homeschoolers involved in this pre-thanksgiving thankful state of mind!
You do not have to be a regular attender to appreciate a pastor.  You do not have to be a church member to appreciate a pastor.
If your children attend Sunday School, VBS, Upwards, or Awana, you have a great opportunity to take some time this month to thank them for their work in your child's life.
Or look back in your own life and recall those pastors who made an impact.  I came to Christ at the age of twenty-six.  I clearly remember the pastor who baptized me (in a hot tub in December).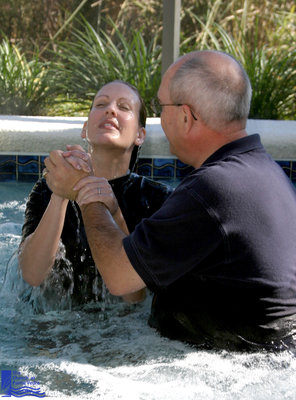 Maybe your experience is not the typical Sunday church setting but rather after school Young Life, outreach project, family member, friend, or neighbor!
This month do something creative with your homeschoolers to appreciate a pastor.
make a thank you card
bake a dessert
send a fruit basket
order a pizza
make lunch sandwiches
make a poster of your children's favorite church memories & sign it
sign up to serve
Still feel disconnected from a specific pastor experience?  Make a list of countries in the mission field and each night pray for an unknown pastor!