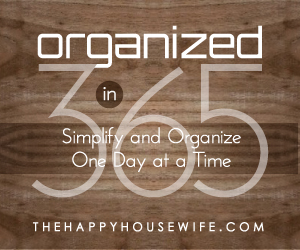 Heather at From Cube to Farm writes,
"Lately our little family has been traveling at least once a month cross-country to visit one set of the grandparents or the other. Therefore I've gotten really efficient about loading up the family for a long trip. And thank goodness, too, because last week we had to evacuate our home due to a natural disaster. My preparedness allowed us to pack all the kids, animals and essentials in an hour flat. We've been living out of state on those essentials for 12 days now…

In this post I give readers my top ten tips for preparing to travel with babies, toddlers and preschoolers as well as a free printable set of checklists."
View Heather's tips and printable checklist.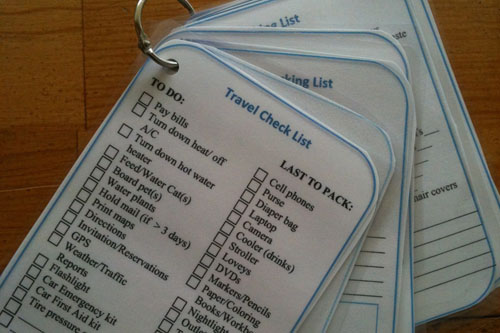 For more ideas to help you simplify and organize one day at a time, visit the Organized in 365 Archives.
Have you shared a great organizing tip on your website? I'd love to feature it on TheHappyHousewife.com. Submit your Organized in 365 tip.

Don't have a blog, but have a great tip? Submit your Organized in 365 guest post here.