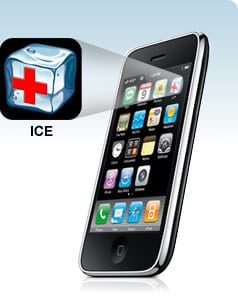 From my friends at Legal Zoom and Donate Life America a FREE App that can save lives.
The ICE App is a free App that provides first responders – paramedics, firefighters, police officers, emergency room personnel, doctors and nurses – with access to critical information that can potentially save a life in the event of an emergency.
I have downloaded this on my phone and encourage those of you who have smart phones to download it too. Especially those people who are related to me… (Dad).
Information stored on the iPhone through ICE App includes:
The patient's name, photograph, date of birth, height and weight
Emergency contact names and numbers
Medical conditions
Blood type
Food allergies
Medication allergies
Current medications
The patient's organ donation preference
The free ICE App can be found in the iPhone Apps Store, or you can visit the Ice-App website.