Save on your 2011 Motivated Mom's Planner! Coupon available and a giveaway on my latest Motivated Mom's Post!
I absolutely love the Motivated Moms 2010 Planner. For the past 16 years my family has struggled to stay on top of the chores. It seems like if we miss one weekly cleaning our house looks like this: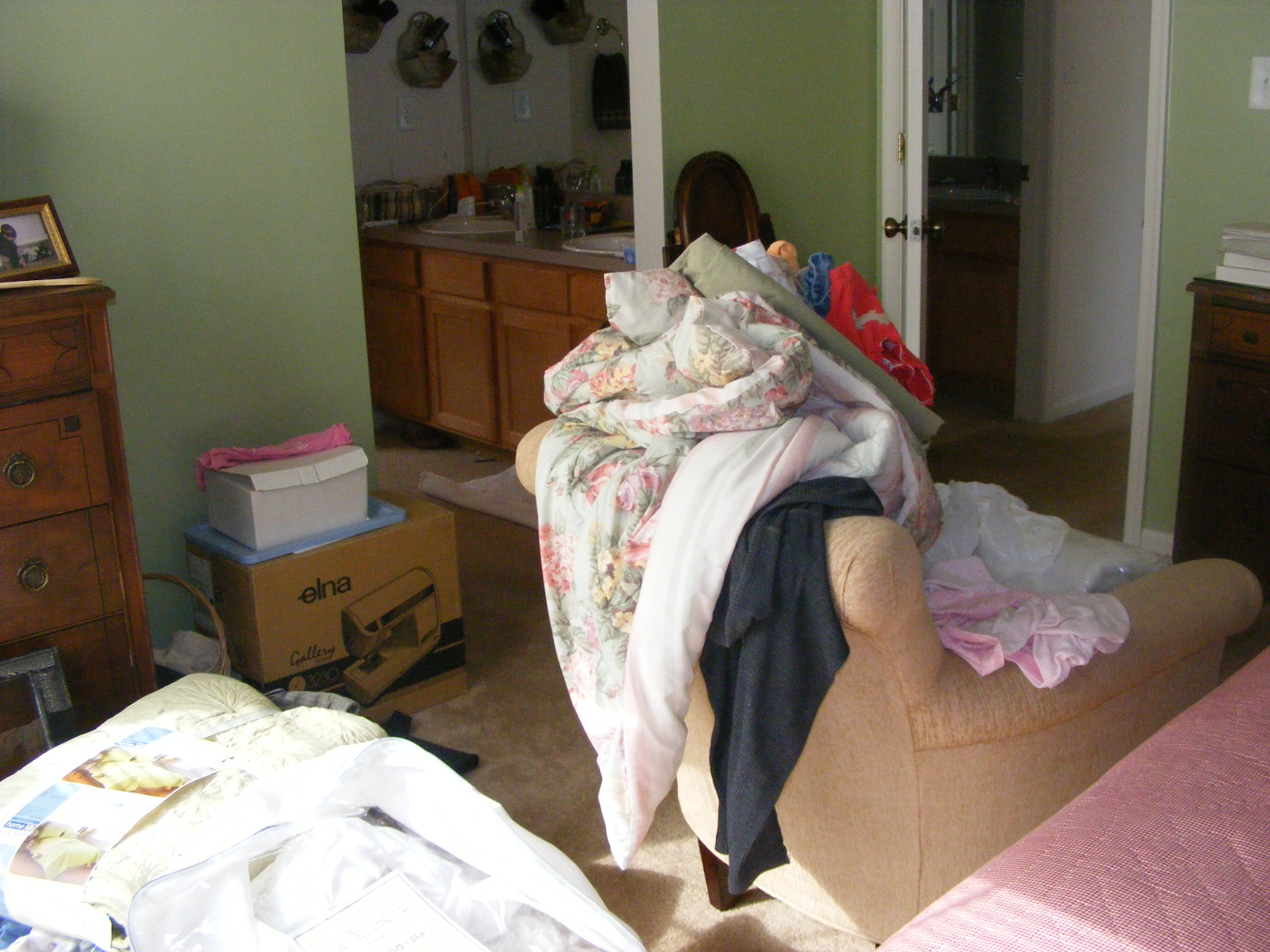 With nine people it doesn't take much for the house to go from good to really, really bad.
Last year I found a solution to my cleaning dilemma. The Motivated Moms Planner. There are very few things that I think every homemaker (and working mom) must have, and this is one of them!
The Motivated Moms Planner is a year long planner that helps keep me organized and on top of daily activities. I use the Motivated Moms one week on each page planner. I print out each week and we all mark our names on the chores we are tackling each week. The chores are broken down into easy to accomplish tasks that take a short amount of time each day.
A example of a daily chores list from the planner:
Inventory refrigerator contents and plan meals around leftovers
Vacuum main/public rooms or 1st floor
De-clutter/organize desk
Dust office
Clean toilets
Replenish stock of toilet paper in bathrooms
My younger children are able to replace toilet paper, dust, and vacuum. My older kids can clean the toilets, which leaves me with inventory the fridge and de-clutter the desk. Our daily chores are finished in under 30 minutes.
If you diligently complete each day's chores you end up with a super organized, clutter free, and clean home! I used this last year until I moved and I totally regret not starting back up in the new house. We spent most of our Saturdays plugging away at the cleaning… not fun!
The best part about this planner is that it is only eight dollars! I think that is a great deal for something that saves me hours each week and keeps my house organized!
If you want to see a sample page you can view it here. They have many different planner styles ranging from a page per day to a page per week. I like the page per week style, but every style is only eight dollars. You can visit their site to view all the different planner styles.
The folks at Motivated Moms have given me a coupon code to share with you. You can save $1 on your order by entering the code NEWYEAR. This code is good until January 14th 2010.