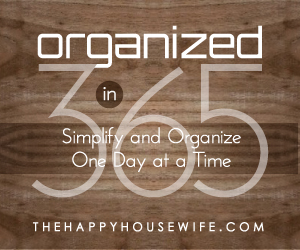 Give an old spice rack new life by using it to store beads, buttons, office supplies, or other small items. The clear containers of the spice rack make it easy to see your items at a glance. Find out more at Blessings Overflowing.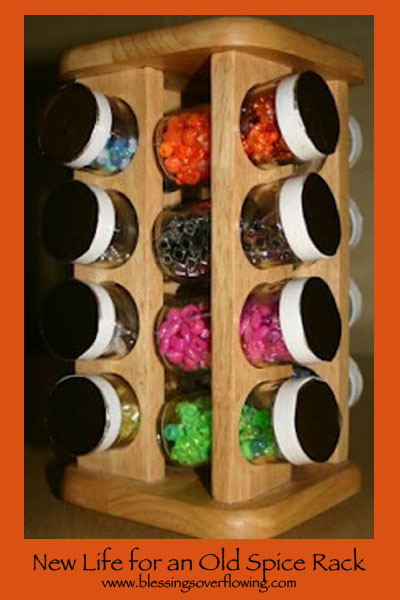 For more ideas to help you simplify and organize one day at a time, visit the Organized in 365 Archives.
Have you shared a great organizing tip on your website? I'd love to feature it on TheHappyHousewife.com. Submit your Organized in 365 tip.

Don't have a blog, but have a great tip? Submit your Organized in 365 guest post here.