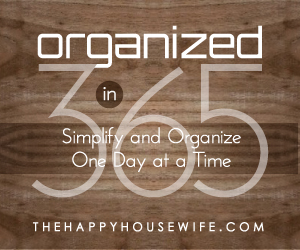 Digital photos have taken over my life, or at least my computer. I have over 40,000 pictures on my computer and my computer barely works because of all the images. I love this idea from The Crafting Chicks to organize and store your digital photos.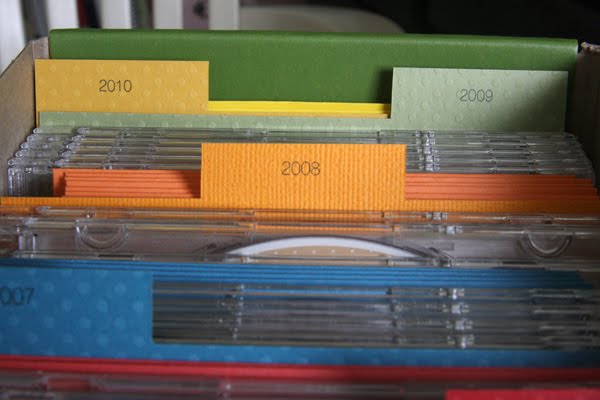 For more ideas to help you simplify and organize one day at a time, visit the Organized in 365 Archives.
Have you shared a great organizing tip on your website? I'd love to feature it on TheHappyHousewife.com. Submit your Organized in 365 tip.

Don't have a blog, but have a great tip? Submit your Organized in 365 guest post here.