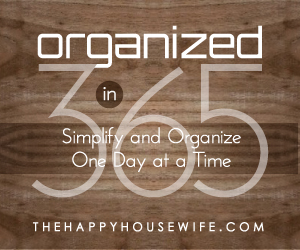 One reader shares how she organized her upright freezer.
"I was having trouble stacking things in my upright freezer, and at Target after school started I found some 12″ locker shelves for $1.25. They worked great! I can keep the bread stacked without smushing it, and bags of vegetables don't slide around. I did this in August, and since I have shifted them around a bit to fit whatever I put in (whatever was on sale!)."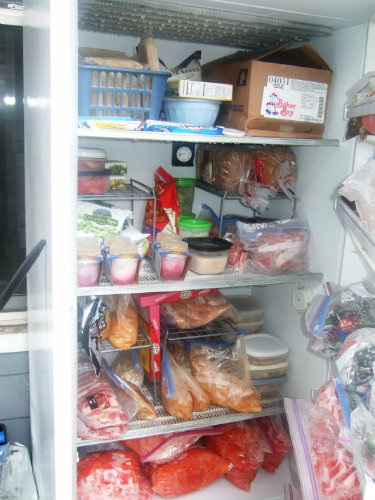 For more ideas to help you simplify and organize one day at a time, visit the Organized in 365 Archives.
Have you shared a great organizing tip on your website? I'd love to feature it on TheHappyHousewife.com. Submit your Organized in 365 tip.

Don't have a blog, but have a great tip? Submit your Organized in 365 guest post here.